Evaluate
Weigh the pros and cons of technologies, products and projects you are considering.
The Fortiva Archiving Suite
Find out about the Fortiva Archiving Suite, which allows Microsoft Exchange users to access archived data in real time from either Outlook or a Web browser.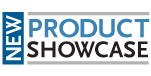 The Fortiva Archiving Suite is an email archiving product that works with Microsoft Exchange and allows users to view, search and retrieve archived data in real time from Microsoft Outlook or a Web browser with guaranteed search performance.

Fortiva Inc.'s Fortiva Archiving Suite automatically captures and indexes all internal and external communications for redundant storage offsite. It allows businesses to reduce the demands on Exchange and eliminate PST files while providing a virtually unlimited mailbox for end users.
Fortiva's Software-as-a-Service (SaaS) makes it easy to meet legal discovery requests and FRCP requirements. The litigation hold feature and real-time search tools allow your legal team to enforce a hold, conduct advanced searches of the archive and download the results without the help of IT staff. For businesses concerned with regulatory compliance, Fortiva's automatically-enforced retention policy and supervision tools address even the most stringent requirements.
With Fortiva, customers get on-demand access to a redundant storage infrastructure that scales with their growing needs while eliminating the need to monitor and back up their email archive. With Fortiva's DoubleBlind Encryption technology guarantee, users can be assured that their data will never be accessed by any third party, ensuring the highest levels of security for their confidential data.
Fortiva Archiving Suite's new features include the following:
Reduced Exchange store with stubbing -- Stubbing is an optional module that lets you manage mailbox sizes by removing storage-intensive attachments from Microsoft Exchange and keeps those attachments accessible to Microsoft Outlook users. Users get a seamless experience accessing attachments from their existing Outlook folder structure -- even though attachments are retrieved from the archive rather than Exchange. Removing them from Exchange can result in virtually unlimited mailboxes for end users.
Real-time searches for easy legal discovery -- Fortiva has advanced search features that meet legal discovery and review requirements. You can conduct a full-text search across the header, message body and content of more than 250 types of attachments with real-time results. Search results are saved in folders where duplicate messages are automatically removed.
Enforced retention policies and litigation holds -- With the policy tool you can create, maintain and enforce a corporate retention policy for email. It's done from an easy-to-use browser-based interface and allows compliance or legal staff to manage the process without the help of IT. Enforcement of the policy is automatic.
Regulatory compliance with supervision and reports -- It archives all data in native format with full meta-data. To meet the demands of the financial industry, including SEC and NASD, it has an optional supervision tool that implements a systematic and flexible process for selecting and reviewing the content of all electronic messages. Reports allow you to accurately assess email patterns and behavior, including compliance violations.
System requirements: Microsoft Exchange 2000, 2003 or 2007 with an Active Directory Server.
Pricing: SaaS pricing is based on a subscription model. There is no stand-alone software. Pricing represents the total cost, including per-seat licenses, storage and data management fees. Minimum annual contract is $10,000 for mid-sized organizations, based on license, storage and data management fees.
Dig Deeper on Exchange Server setup and troubleshooting