Evaluate
Weigh the pros and cons of technologies, products and projects you are considering.
The Outlook 2010 ribbon
Microsoft Outlook 2010 includes the ribbon feature, which makes sending messages simpler and improves the overall Outlook 2010 experience.
#1 The ribbon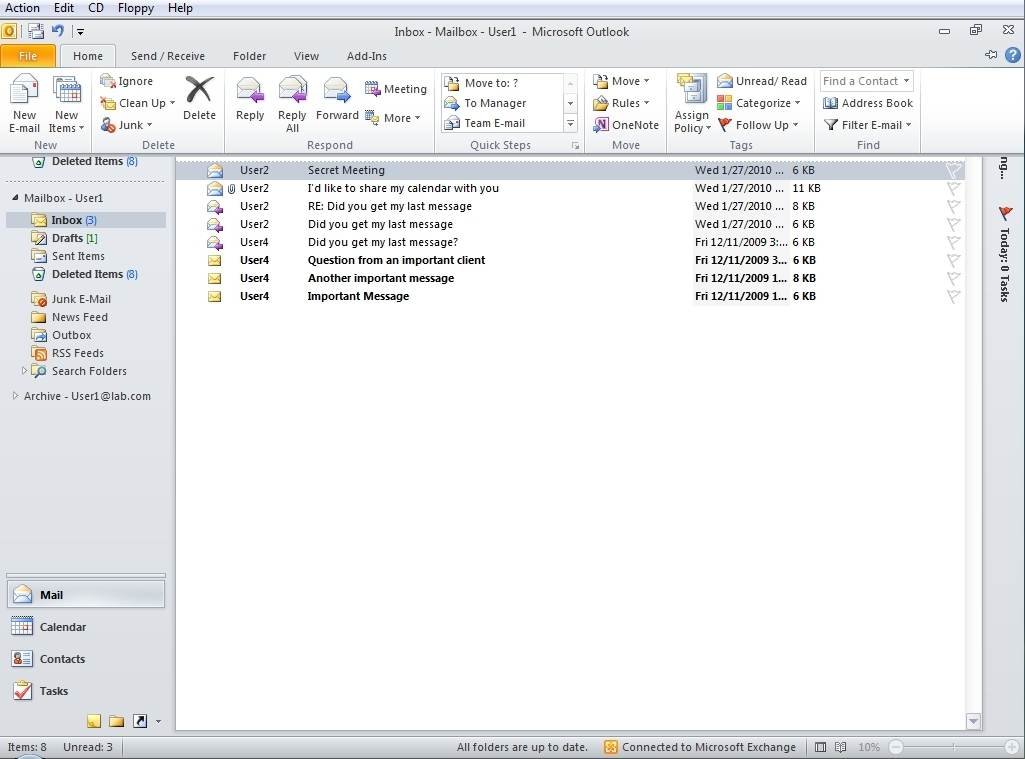 Microsoft first introduced the ribbon in Office 2007. However, it was absent from Outlook until now.
If you look just above the ribbon bar, you'll notice a small icon you can click on to send and receive messages. The area where this icon appears is known as the Quick Bar. Icons in this bar are always available regardless of which task ribbon you've selected. By default, only the Send/Receive and the Undo options are shown. If you click the down arrow next to the Send/Receive icon, you can add more icons to the Quick Bar.
Dig Deeper on Exchange Server setup and troubleshooting