Evaluate
Weigh the pros and cons of technologies, products and projects you are considering.
The Outlook Social Connector
The Outlook 2010 social connector combines users' social networks into one area, making it easier to find and manage this information within Outlook.
#10 The Outlook Social Connector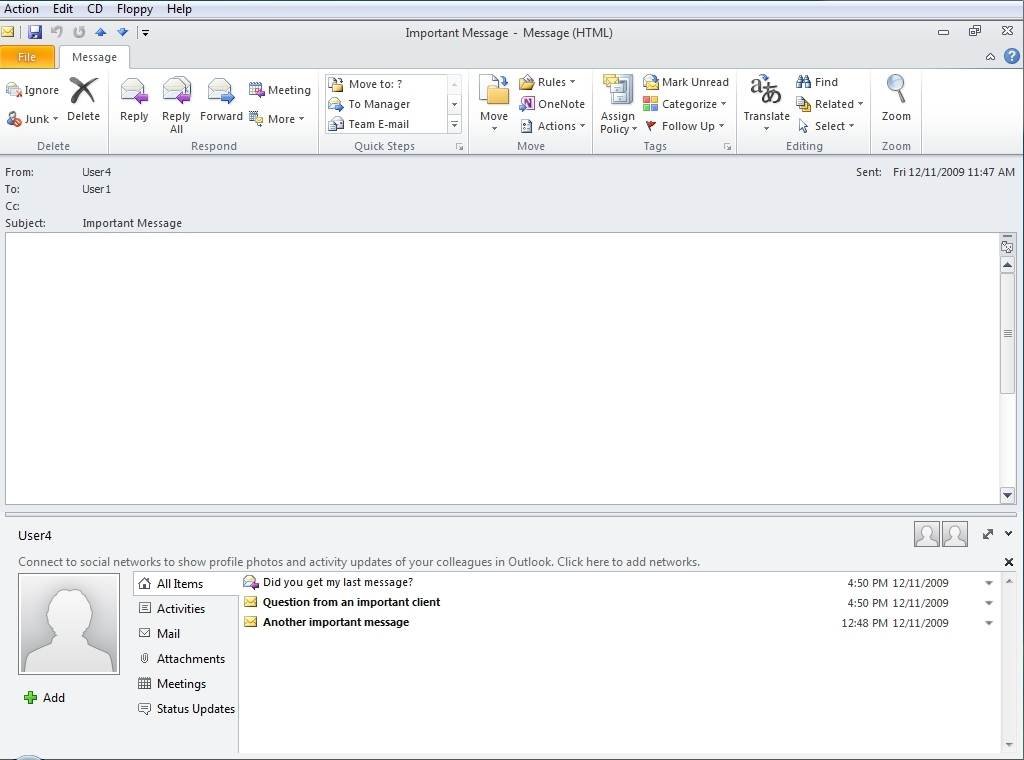 Outlook Social Connector links Outlook with various social networking sites. When one of your contacts updates his profile or changes his status a social networking site, those changes automatically display in Outlook.
Even if you don't use social networking, the Outlook Social Connector makes it easier to find information in Outlook. If you open an email message from a contact, Outlook gives you links to all recent correspondence with that person. Clicking on one of your contacts also gives you the same information.
Dig Deeper on Exchange Server setup and troubleshooting