The Windows admin's guide to all things VMware
The title says it all. This overview provides resources and analysis on VMware's most important virtualization technologies for the server, desktop and cloud.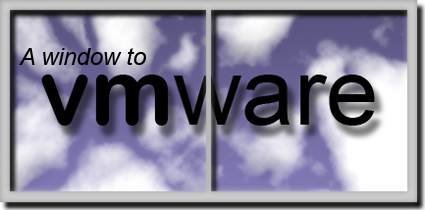 Since 2001, VMware has built its reputation around server virtualization. Even today, if you are a Windows shop with virtual servers, chances are you're running VMware somewhere in your environment. But while the server remains the company's most successful area with updates to vSphere and ESXi, VMware has also been a player in the burgeoning desktop virtualization game for some time. And now with its vCloud platform, the company is committed to taking its impact on IT even further.
This guide provides a summarized look at VMware's past, present and future, with details on the most important technologies for Windows administrators. Read through and follow the links below for even more information on where VMware currently stands in the worlds of server, desktop and cloud.
Server virtualization | Desktop virtualization | Cloud computing
VMWARE AND SERVER VIRTUALIZATION
Despite recent advancements by competitors like Microsoft and Citrix, when it comes to server virtualization, VMware still owns the market. Here you'll find details on the current state of the company's server virtualization platform, with some history on how it got there.
VMware vSphere
The updated successor to VMware Infrastructure 3 (VI3), vSphere is the company's most popular server virtualization suite. Originally set to be called VI4 before it was rebranded in 2009, the vSphere offering includes many of the same functionality as VI3, but adds new features like vShield Zones for enhanced security. The suite currently supports both ESX and ESXi versions of the VMware hypervisor architecture, though ESX is expected to be dropped following version 4.1. vSphere also supports the company's desktop virtualization platform (VMware View) and is a key component of its overall cloud computing strategy.
ESX Server – ESX (which stands for Elastic Sky X) is VMware's bare-metal hypervisor technology that is at the core of the company's server virtualization offerings. ESX Server has gone through several updates and iterations over the years, eventually giving birth to ESXi, an updated hypervisor architecture that does not include the ESX service console. While both versions are commonly deployed today, ESXi is expected to replace ESX in future VMware releases.

→ ESXi features – Get a glimpse of what ESXi has to offer and see how it compares to ESX.

→ ESX versus ESXi – Learn what to consider when deciding which hypervisor is right for you.

→ Is ESXi worth the move? – Folks already on VMware ESX weigh in on the decision to upgrade or stand pat.

→ VMware licensing explained – With new products and features come news way to pay for things. Check out how licensing for vSphere differs from VI3.

vCenter Server – Formerly known as VMware VirtualCenter with VI3, vCenter is the central management software for VMware virtual environments, similar to Microsoft's System Center products for Hyper-V. vCenter Server allows admins to manage multiple servers and virtual machines from a single interface, and is a prerequisite for running many popular VMware features like vMotion, High Availability and DRS.
vMotion –VMware's technology for moving live virtual machines from host to host is a more seasoned form of "live migration" than what's currently found with Microsoft Hyper-V. In addition, the company implemented Storage vMotion with ESX 3.5 as a means of moving VMs from one data store to another.

→ How vMotion works – Get the nuts and bolts on what makes vMotion tick.

→ Inside Storage vMotion – Learn how the storage version of vMotion differs from the original.
Other key features:
Distributed Resource Scheduler (DRS) – A key part of VMware's virtualization architecture designed to monitor resource utilization and allocate workloads appropriately.
High Availability – VMware HA reduces the downtime of virtual resources running on physical machines when an issue crops up on the host.
Consolidated Backup -- Sometimes abbreviated as VCB, this feature is actually a "proxy server" used to backup and protect ESX servers.
VMware versus Microsoft Hyper-V
Microsoft released its own hypervisor technology in 2008 with Hyper-V, and enhancements to the version 2 release have closed the gap somewhat between the two platforms. Still, many IT pros running Windows Server have been reluctant to abandon the trusted VMware brand for Microsoft's offering, even if it does ship with the OS itself.
Platform comparison – Get the skinny on how VMware and Microsoft truly match up.
This is just an overview of what VMware means for Windows server virtualization. For plenty more information, visit SearchVMware.com and SearchServerVirtualization.com.
VMWARE AND DESKTOP VIRTUALIZATION
Many are skeptical about VMware's chances of making the same impact on the desktop as it has with the server. The company has continued to develop its virtual desktop offerings, however, most notably with the release of VMware View 4.5. Learn what VMware's desktop management platform has to offer, including details on the latest ThinApp release for application virtualization.
VMware View
Originally dubbed VMware VDM, VMware View works as the company's primary desktop virtualization infrastructure (and an answer to Citrix' XenDesktop technology). The software is built on vSphere to essentially turn desktop workstations into virtual machines running on ESX and ESXi servers. The current version, VMware View 4.5, was released in the summer of 2010 with added support for Windows 7, among other new features.
VMware View 4.5 –The company overhauled its administrative interface with this latest VDI release. It also improved integration with Microsoft technologies like Windows PowerShell and System Center Operations Manager (SCOM). But perhaps the most talked-about change surrounds View's integration with VMware ThinApp, the company's application virtualization and consolidation solution.

→ View 4.5 versus XenDesktop – See what VMware is doing to compete with Citrix with the latest version of View.

→ Installing View 4.5 – Find best practices and considerations for VMware View 4.5 before you install it.

→ What's still missing? – VMware caused a stir when it unexpectedly dropped profile management features before the release of View 4.5.
VMware ThinApp –VMware's application virtualization product, which is currently in version 4.6, was derived from the company's acquisition of Jitit Inc. back in 2008. ThinApp has been tightly integrated with the most recent version of VMware View, and even added support for Windows 7 and Server 2008 R2 before Microsoft's own application virtualization product, App-V.

→ What's new with ThinApp – Learn what the new features in version 4.6 have to offer.
VMware Workstation
Separate from the vast infrastructure technology of View is VMware Workstation, a product designed to let users run multiple operating systems from a single physical machine. The current version 7 now supports both Windows 7 and Server 2008 R2 as guest virtual machines. It also adds new features like the ability to "pause" live VMs.
→ Making the move to Workstation 7 – For some, the latest version could offer compelling reasons to upgrade.
For more information on VMware desktop virtualization, as well as other desktop products like VMware Player and VMware ACE, visit SearchVMware.com and SearchVirtualDesktop.com.
VMWARE AND THE CLOUD
Unwilling to remain known as just a "virtualization company", VMware has made major investments in the hottest topic in IT – cloud computing. Thus far, the flight to the cloud has been less than steady for most vendors, but that hasn't stopped VMware from developing its vCloud initiative on top of its current virtualization stack.
VMware vCloud
VMware's cloud computing initiative and framework was conceived with the goal of leveraging the company's virtualization technology to drive investments in the cloud. Originally announced at VMworld 2008, VMware has since expanded its cloud suite with new features and products. Most notable of these releases is vCloud Director, a new offering designed to manage resources both internally and in the cloud. The company's cloud-based APIs and added vSphere integration are other key components under the vCloud umbrella.
→ From virtualization to the cloud – Learn how VMware has transitioned into cloud computing, and how the move could affect its future virtualization releases.
vCloud API – VMware's cloud app programming interfaces are built to let IT professionals write applications to be managed virtually both in the cloud and within their own data centers. Built on the company's OVF open standard, it could create opportunities for more providers to support vCloud.
vCloud Express – Express is an Infrastructure as a Service (IaaS) offering announced in 2009. It allows organizations to host vSphere virtual resources in the cloud through service providers on a pay-as-you-go basis. The service is actually not provided by VMware specifically, but instead through CSVs like Hosting.com, Terremark and Melbourne IT.

vCloud Director (vCD)
After a long wait (and a few leaks), "Project Redwood" finally debuted at VMworld 2010. Now officially dubbed vCloud Director, it's an IaaS management product for securing and controlling VMs in private and "hybrid" cloud environments. It leverages vSphere technologies and integrates with the company's vShield products for increased security.

→ vCloud Director explained – Get a first look at what Redwood has to offer.

→ Licensing and software requirements – As a new product, there are very specific prerequisites for deploying vCD – some of which may surprise you.

→ First impressions – Check out what VMworld attendees had to say about vCloud Director.

→ Filling the management gaps – VMware released vCloud Request Manager and vCenter CapacityIQ to help improve areas like workflow and storage management.
News is constantly breaking about VMware's cloud initiatives, including several acquisitions and partnerships amidst a heated race against other cloud competitors. For the latest news on VMware's cloud platform and releases, visit SearchCloudComputing.com.
Server virtualization | Desktop virtualization | Cloud computing
Dig Deeper on Microsoft Hyper-V management