The backstage view in Outlook 2010
Recall and resend messages with the Outlook 2010 backstage view. This feature allows you to move messages to a different folder and learn new ways to work with your documents.
#6 Backstage view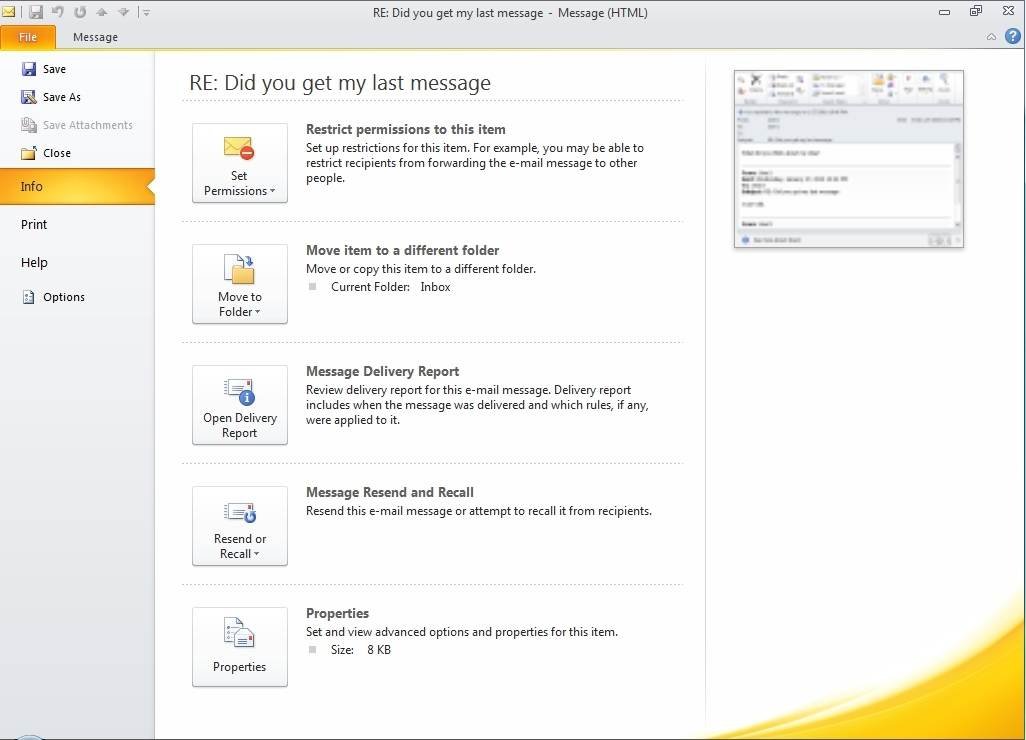 Backstage view helps users to find commonly used features and to discover new ways to work with their documents.
When you open a message in Outlook 2010, you're presented with two different tabs. The Message tab -- which is shown by default -- displays the message as you would normally see it. The File tab -- as you can see in the image -- lists a number of message options such as resend or recall. You can also restrict the message or move it to another folder.
Dig Deeper on Exchange Server setup and troubleshooting