Evaluate
Weigh the pros and cons of technologies, products and projects you are considering.
The conversation view in Outlook 2010
The conversation view in Outlook 2010 lets users sort through inbox clutter to easily view past email conversations within a specific message chain.
#2 Conversation view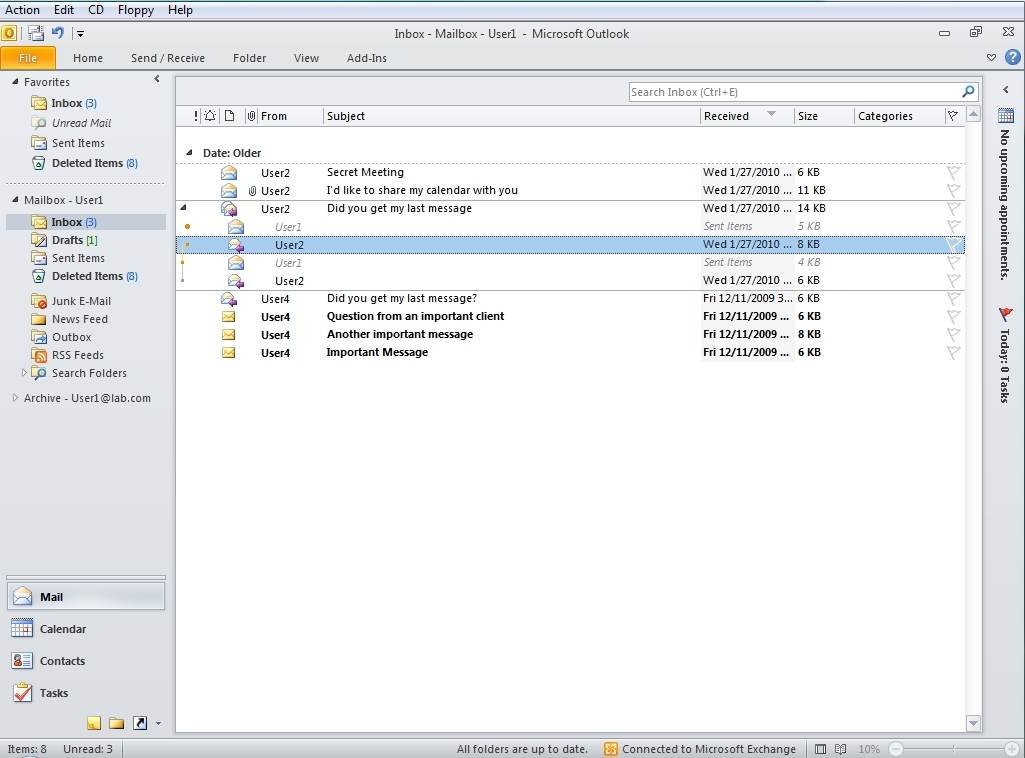 The new conversation view in Outlook 2010 has received a lot of attention. If you look at the image, you'll see a message from User2 with a subject line of Did You Get My Last Message. If you look to the left of the message, you'll notice a small triangle icon.
This icon indicates that messages below the line are part of a single email conversation. If you click on the triangle, you can collapse the entire conversation. You can expand collapsed conversations by clicking on the triangle again.
In this image, you'll notice that some of the messages were sent by the current user. This shows that a conversation not only contains messages from others, but your responses as well.
Dig Deeper on Exchange Server setup and troubleshooting