Evaluate
Weigh the pros and cons of technologies, products and projects you are considering.
The ignore option in Outlook 2010
Using the ignore option in Microsoft Outlook 2010 allows you to remove yourself from irrelevant email conversations.
#3 The ignore option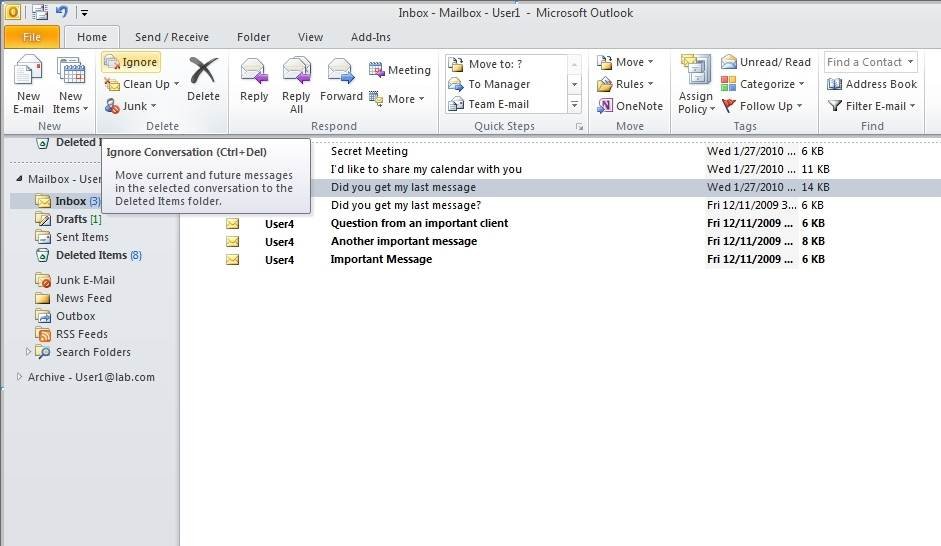 Anyone who has ever been involved in an email conversation knows that email exchanges can often get quite lengthy and may eventually become irrelevant to you. In Outlook 2010, you can select the conversation you want to ignore and then click the Ignore button found in the task ribbon.
Dig Deeper on Exchange Server setup and troubleshooting