Top 10 Questions: Printing with Terminal Services
Printer management is a fact of life for most network administrators. Consider this Top 10 list a required reading for understanding the ins & outs of setting up, fine tuning and troubleshooting those pesky printer mishaps.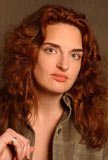 FAQ EXPERT: Christa Anderson, columnist for Windows and .NET Magazine, is an internationally-known speaker and writer about server-based computing. If you have a Terminal Services question, check below first to see if Christa may already have answered it.
Top Ask the Expert questions: PRINTING WITH TERMINAL SERVICES
Didn't find what you were looking for? Click here to browse all previously answered questions on Terminal Services.

You can also click here to pose a question of your own in this category.

If you prefer, you may opt to view the entire FAQ on a single page.
Dig Deeper on Enterprise infrastructure management