Evaluate
Weigh the pros and cons of technologies, products and projects you are considering.
Top 10 new features in Microsoft Outlook 2010
There are several new features included in the Microsoft Outlook 2010 release that can help both you and your users. Our expert offers the 10 best in this slideshow.
Continue Reading This Article
Enjoy this article as well as all of our content, including E-Guides, news, tips and more.
Ten cool features in Microsoft Outlook 2010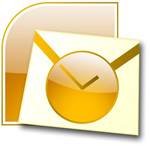 Users will find that many of the day-to-day actions they perform -- including sending messages and organizing their mailboxes -- will be easier to handle in Microsoft Outlook 2010.
Take a look at the top 10 hottest features in Outlook 2010.