Evaluate
Weigh the pros and cons of technologies, products and projects you are considering.
Top iPhone apps for Windows admins: Jump Desktop
Windows admins can manage their PCs from their iPhones with Jump Desktop, a remote desktop management application noted for its quick setup and extensive RDP support.
#4: Jump Desktop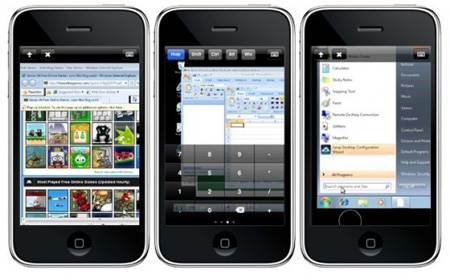 (Image credit: iPhonelah)
Described as a "simple and powerful remote desktop," Jump Desktop is designed to act as a user-friendly systems management solution from Phase Five Systems. The Windows application provides admins with a 5-minute setup for instant connectivity to their PCs from afar.

Jump Desktop also features RDP support for Windows 2000, Windows XP, Windows Vista, Windows 7, Windows Server 2003 and 2008, Windows Server 2008 R2 and Windows Small Business Server.

Devices: iPhone, iPod Touch and iPad

Features: Audio streaming capability on specific versions of Windows, Bluetooth keyboard support, Google account integration and secure setup

Price: $19.99

Jump Desktop has received a 4 out of 5 star rating in the iTunes App Store, and reviewers have noted its simple setup and reliable control over multiple machines from a single interface.