Evaluate
Weigh the pros and cons of technologies, products and projects you are considering.
Top iPhone apps for Windows admins: Wyse PocketCloud
The Wyse PocketCloud app brings systems management to the iPhone with remote desktop control for on-the-go Windows admins -- but what makes it stand out from the rest?
#1: Wyse PocketCloud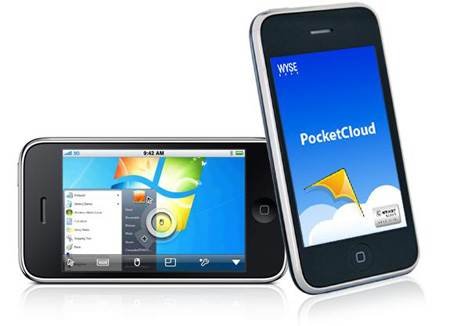 (Image credit: Wyse Technology)
Admins have no shortage of apps to choose from when it comes to remote desktop management, and near the top of the list is the Wyse PocketCloud. Ranked one of the top 10 business applications in the iTunes App Store, PocketCloud is designed to give admins access to multiple machines straight from their iPhones.
DEMO: In this short video, BrianMadden.com's Gabe Knuth goes on a guided tour of PocketCloud 2.0 at VMworld 2010.
Supports: VMware V4, Windows 7, Windows Vista, Windows XP and Windows Server 2003 and 2008

Devices: iPhone, iPod Touch, iPad and Android

Features: Enhanced GUI with custom keyboard, VNC support for MAC and Windows connections, auto discovery capability and up-to-date Microsoft RDS requirements

Price: $14.99 (PocketCloud Premium is also available as an in-app upgrade that gives users more capabilities, such as video streaming and a file browser. The premium edition comes in a 3 month or 1 year extension for $2.99 and $9.99, respectively.)
Dig Deeper on Windows administration tools