Evaluate
Weigh the pros and cons of technologies, products and projects you are considering.
Windows Remote Desktop Services spotlight
Get the scoop on RDS with Windows Server 2008 R2, the next-generation of Microsoft Terminal Services that could make low-cost VDI a reality.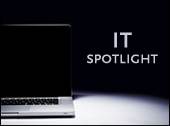 For some time now, Microsoft Windows Terminal Services has been a mainstay of Windows server environments. First introduced with Windows NT 4.0, Terminal Services was designed to allow remote clients the ability to access applications that are installed and managed on other network machines.
The technology has seen a host of performance and functionality improvements over the years leading up to Windows Server 2008 Terminal Services. With Windows Server 2008 R2, however, Microsoft has taken its biggest step yet, combining the components of Terminal Services with Hyper-V in an effort to make virtual desktop infrastructure (VDI) deployments more affordable than ever.
Newly dubbed Remote Desktop Services (RDS), Windows Server 2008 R2 and Windows 7 include tons of new functionality not previously available. Now, some of these capabilities are nothing new to users of similar VMware and Citrix products. For example, both vendors have been using the concept of "hosted desktops" for some time, and R2's new RemoteApp and Desktop Connection feature is very similar to the XenApp Plugin from Citrix Systems. But with Windows Server 2008 R2, IT pros working in Windows environments no longer need to be as reliant on Citrix technologies for VDI.
While Windows Remote Desktop Services might not boast the same feature set as more seasoned products from those other vendors, it does have the upper-hand in terms of price. Since Remote Desktop Services comes out of the box with Server 2008 R2, organizations incur no added costs outside of the R2 server license to unleash the power of RDS.

The new look of Windows Remote Desktop Services in R2
The first question you should be asking is, just how different is RDS from traditional Terminal Services? This article tackles that very topic, with an explanation of how Remote Desktop Services integrates with Hyper-V to provide a new, yet familiar, form of virtual desktop management.
New Windows RDS features include App-V
Among the aforementioned out-of-the-box features Microsoft added to Remote Desktop Services is application virtualization technology, commonly known as App-V. Described by Microsoft as "a necessary component for terminal server environments," App-V is the company's answer to similar products like VMware ThinApp and Symantec Workspace Virtualization.
Remote Desktop Virtualization leads the way
Of everything that's been added to RDS in Windows Server 2008 R2, the Remote Desktop Virtualization (RDV) feature might just take the cake. An improvement on Microsoft's previous Terminal Services Session Broker service, RDV could be a welcome sign for those interested in VDI.
Client-side rendering with R2 and Windows 7
Microsoft's acquisition of Calista Technologies in January 2008 has allowed for significant Remote Desktop Protocol (RDP) improvements. In this tip, IT consultant and author Greg Shields explains how these changes affect client systems running Windows 7.
Fair Share CPU Scheduling and other Remote Desktop Services improvements
Many of the changes made to RDS with R2 build on the features present in Windows Server 2008 Terminal Services. While some new features are more important than others, additions like Fair Share CPU Scheduling, remote desktop IP virtualization and increased Windows PowerShell integration are just the tip of the iceberg.
Setting up Windows Remote Desktop Services
You can test out VDI with Remote Desktop Services, but first it's important to understand the basic components. Here you'll find a step-by-step breakdown for getting set up to use the new Terminal Services and Remote Desktop Gateway Manager functionalities in Windows Server 2008 R2.
How Remote Desktop Services and PowerShell work together
As mentioned before, Remote Desktop Services – as with many tools with Windows Server 2008 R2 – can be managed from the command line using Windows PowerShell 2.0. This short tip tells you how to work with the PowerShell RDS module and about the most useful cmdlets available to you.
There is plenty more to learn about Remote Desktop Services for Windows Server 2008 R2 and Windows 7. For more information on RDS and other VDI technologies, visit SearchVirtualDesktop.com.
Did you know?
Remote Desktop Services will soon be supported on Windows Azure, Microsoft's pay-as-you-go cloud service.

"[Azure will be] adding Remote Desktop capabilities as soon as possible, as well as the ability to load and run virtual machine images directly on the platform. … They're very high on our priority list -- they're one of the first things we are going to get done."
-- Prashant Ketkar, Microsoft director of product marketing for Windows Azure

Learn more: RDS and VM support coming to Azure