Key Windows Server 2008 R2 features: Windows Server Backup
Learn about the improvements that made Windows Server Backup one of our top 10 features in Windows Server 2008 R2.
#10: Windows Server Backup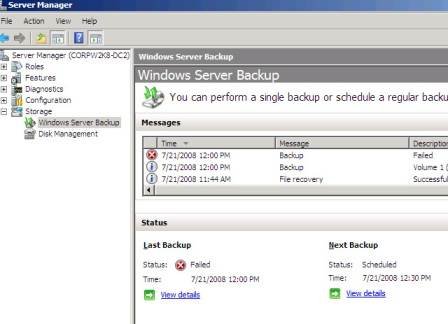 Hey wait, wasn't this a new feature with Windows Server 2008? Well, yes it was. But R2 has added key improvements to a tool that not everyone was crazy about when it first replaced the usual NTBackup feature. These include the ability to take System State backups and schedule backups to shared network folders.

The knock from some is that it's still not suited for large enterprises where third-party backup tools or Microsoft's Data Protection Manager are a necessity, but the R2 edition still includes some much-needed improvements over the original.
Dig Deeper on Legacy operating systems