Evaluate
Weigh the pros and cons of technologies, products and projects you are considering.
Windows application virtualization spotlight
With the popularity of app virtualization rising, vendors like Citrix, Microsoft and VMware continue to improve their products for app delivery and streaming.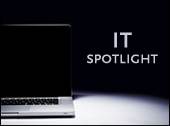 Application virtualization builds on many of the strengths seen with other virtualization technologies, such as simplified management and lower hardware costs. Of course, it also comes with its fair share of challenges. But while issues like high prices and lack of ISV support have slowed adoption, the tide has started to change with recent advancements in app virtualization technology.
One way app virtualization is changing the way admins operate is through application streaming, where apps are pushed to clients on-demand without interrupting user accessibility, similar to the way progressive downloads work. Application streaming also allows for faster app upgrades and deployments since administrators can control several servers and desktops from a single location.
While upgrading physically-installed apps is not always easy in traditional environments, Pacer Hibler, a network engineer based in North Carolina, has already seen how streaming technologies can help. "If you are using application streaming, you can just update the isolated application and then roll it in," he said. "Nobody is impacted, and nobody has to be kicked off."
The leaders in the app virtualization market are all the usual suspects; Microsoft, Citrix and VMware each have their own offering, with Microsoft's App-V currently leading the way. Other vendors like Symantec (Workspace Virtualization and Streaming) and AppZero are also making moves in the virtual app game.
Microsoft has more plans for application virtualization as well, specifically with its long-awaited Server App-V tool. Now expected out by the end of 2011, the company states that the product will not only ease application management, but create more flexibility when moving applications within the cloud.

Getting started with application virtualization
The first step in choosing an app virtualization strategy is to understand what's out there. Here you'll find insight into the two primary approaches to virtualized apps (server-side and client-side) with details on some of the most popular products for each.
What application virtualization can (and can't) do for you
As app virtualization gains steam as a popular delivery system for many businesses -- IT pros should be wary of the limitations, such as licensing violations and compatibility issues with different OSes.
The pros and cons of application streaming
While benefits like centralized management and simplified patch updates look great on paper, app streaming comes with its own unique set of challenges as well. Virtualization expert Glenda Canfield outlines how certain products rise to the occasion in some areas, and fall short in others.
Calculating ROI for app virtualization
"Like all projects in IT, staying focused on obtaining a sufficient return on investment (ROI) is a key element in virtualization projects," writes IT consultants Danielle Ruest and Nelson Ruest. This tip explains how to calculate the value of an investment in all types of virtualization.
App-V: What the latest version of from Microsoft has to offer
When Microsoft released App-V 4.6 in early 2010, it introduced improvements to simplify application packaging and delivery. Technical author Ruben Spruijt writes about the specifics, which include better integration between App-V and Microsoft Office along with extended application support.
XenApp: Getting to know Citrix XenDesktop 4
XenDesktop 4, Citrix's latest VDI platform, includes technologies geared toward application virtualization, including FlexCast delivery technology and (more importantly) XenApp 6 for on-demand application delivery.
ThinApp: Understanding app virtualization with VMware
ThinApp is the preferred method for many VMware admins looking to virtualize their applications. Virtualization expert Mak King breaks down the application virtualization process using ThinApp, with details on how to maintain the user experience.
What's next for virtualized applications?
Enterprise applications could start taking their cues from smartphones very soon. Technical consultant Brad Maltz opines on the potential of VDI-based app stores and looks at which products are best positioned to deliver such an environment.
Of course, this is just a basic primer on app virtualization technology. For much more on application virtualization visit SearchVirtualDesktop.com and BrianMadden.com.
You can follow SearchWindowsServer.com on Twitter @WindowsTT.