Windows cloud spotlight
Microsoft's Azure and lower operating costs are driving the rapid adoption of cloud services by enterprises. Find out more about what's making cloud the next big thing.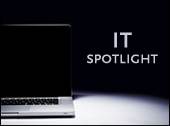 If the last decade was all about virtualization, this one figures to be all about the cloud. The implications include consumer-facing outfits selling the cloud as a product and enterprises in transition to some cloud-based services.
What does it mean for companies deciding to move in some way toward the cloud, be it an email system or an entire data center to the Web? More importantly, what does it mean for the administrator overseeing such projects?
Microsoft's Azure, the company's cloud offering, is the service many see as the beginning of the end for on-site storage. But the transition is not likely to put people out of work as long as they adapt to the changing IT world. Another reason jobs won't disappear is that some companies are reluctant to move sensitive data to an off-site location. It will be interesting to see how many companies choose these benefits over the potential costs.
This spotlight on the cloud covers buying, building and configuring a server without leaving the comfortable confines of your office and LightSwitch's role as an easy way to develop rich Web apps and a number of uses an IT pro might overlook.
---
Apps that are there when you need them
If App-V means making it easier to deliver applications to the client without the hassle of installing, then Server App-V means it does just that, but in the cloud. This tool, still in development, could eliminate the need to develop or port applications to an offsite data center.

I need to build a server… in an hour?!
Problem: an IT pro needs to implement a server tomorrow, but online shopping fails (one-day shipping is pricey and the right configuration is sold out), there's no rack space and there's a bunch of other little things on their plate. Seem like an impossible task, right? Some websites offer time-crunched IT pros the ability to buy and configure a server in the cloud and have it running in an hour's time.
Not just for email anymore: seven cloud uses
SaaS isn't just what the cloud is for; rather, businesses can leverage the cloud in ways that weren't possible before. Internal applications can be accessed by on-the-road employees (and IT can help troubleshoot any problems they run into). That's just one of seven uses the cloud has that many have yet to examine.
A primer on Azure services
What are BLOBs? How can IT pros work with Windows Azure Drive (and what are they, anyway)? Developers work with the APIs and the development kit: Are they overly complex and prone to errors? It can't hurt to know these and other important answers in this guide on Microsoft's cloud offering.
Hyper-V, can serve as the stepping stone in moving a datacenter into the cloud. Just as virtualization before it, the cloud offers lower expenditures and simpler management. Still, the cloud presents a variety of issues that administrators have to look out for before making the transition.
Virtual Machine Manager allows admins greater control
The System Center Virtual Machine Manager might sound like a mouthful, but the benefits of this new software could arrive faster than one can say the name of the program. Learn what controls IT pros gain, as well as how their roles are shifting;more to that of a service provider through the use of cloud services. This beta product is now available from Microsoft.
Easy line-of-business Web apps with LightSwitch
With the flick of LightSwitch, IT admins are able to develop data-rich Web applications to deploy in the private or public sector. LightSwitch, specialists in line of business applications, targets enterprise analysts who haven't delved into coding. LightSwitch is available to MSDN subscribers. Find out if Microsoft's second beta is worth a shot.
Microsoft clears up licensing for enterprise
Microsoft recently adjusted volume licensing for enterprise customers, offering licensing mobility to those who want to move from applications like SQL Server to cloud services like Amazon's Elastic Compute Cloud if customers purchase a Software Assurance with those licenses.
You can follow SearchWindowsServer.com on Twitter @WindowsTT.
Find out more about Windows Azure and cloud computing.