Evaluate
Weigh the pros and cons of technologies, products and projects you are considering.
Windows virtual server backup spotlight
Virtualization comes with both pros and cons. One of those cons? More complicated backups. Read about the challenges and best practices for Hyper-V and other virtual environments.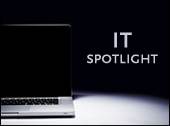 With data being the lifeblood of IT environments, it might seem crazy to do anything that makes the backup process more challenging and complex. Unfortunately, adding server virtualization to the mix does just that. Sure, virtualization has plenty of benefits and is quickly becoming the normal infrastructure for large enterprises, but it also changes the way IT pros back up their data.
In a recent TechTarget survey, 31% of respondents cited backing up virtual machines as the biggest challenge of server virtualization with Hyper-V. The issues aren't restricted to Microsoft customers either; 30% of respondents virtualizing with VMware products listed VM backups ahead of all other headaches as well.
At the same time, however, virtualization is more popular than ever, as the majority of IT shops plan to increase investments in server virtualization in 2010 and beyond. Clearly, the good outweighs the bad, but the challenges of backing up virtual environments remain. They include everything from learning to avoid resource contention and network bottlenecks to understanding the costs associated with backup licenses and storage area network (SAN) implementations.
"All of these issues can lead to an increase in the administrative overhead required," said Tom Brand, senior consultant at IT services company Morse. "Everything has to be planned carefully from the word go."
Inside look at backups and performance with Hyper-V

In this video presentation, Microsoft MVP Greg Shields outlines the prerequisites and "gotchas" to be aware of when creating backups for server virtualization with Hyper-V.
VIEW THIS VIDEO
Planning really is the key, but of course that's nothing new to IT professionals. Continued improvements to Microsoft Hyper-V and third-party backup tools should help ease the process, but those getting started with virtualization know better than to simply put their backups in the hands of a vendor. The key is knowing the right questions to ask ahead of time so that nothing unexpected comes back to bite you months (or years) down the line. After all, the added complications of VM backups shouldn't overshadow the fact that they can be much more reliable than traditional backups when done properly.

Avoid the big mistakes when backing up virtual servers
When it comes to backing up your virtual server environment, the best place to start is learning what not to do. "Now that your server count can grow exponentially … you need to address your backup solution before virtualization causes backups to get out of control," writes IT consultant Eric Beehler in this tip outlining the three biggest backup mistakes organizations can make.
Problems with backing up virtual machines
As mentioned above, developing a backup strategy for server virtualization environments can be a complicated endeavor. Here you'll learn more about some of the inherent challenges of backing up virtual data, such as issues with restoration and temporary data.
Best practices for VM data backup
While traditional backup methods (yes, even tape backups) work for virtual servers too, they really aren't ideal. Taking advantage of shared-storage systems and snapshot software are just two preferred techniques for backing up Windows virtual machines.
Backing up virtual machines with Hyper-V
Microsoft Hyper-V comes with its own set of features for virtual backups, as well as certain pain points specific to the hypervisor. Microsoft MVP Greg Shields outlines the nuances and gotchas involved with backing up data in Hyper-V environments. (Note: Microsoft made plenty of improvements to its version two release of Hyper-V. Read about what's new with Hyper-V R2.)
Choosing the right snapshots for virtual backups in Windows
Administrators can take snapshots of their virtual machines both with Hyper-V and through the Windows operating system's Volume Shadow Copy Service (VSS). Only one of these methods is recommended for virtual machine backups, however, and confusing the two can cause major problems for your VMs.
Issues with Hyper-V snapshots and disk performance
Certain challenges are specific to Hyper-V environments. Blogger and VMware expert Mike Laverick breaks down some of the snapshot and virtual disk issues he came across while making the transition to Microsoft Hyper-V.
Backing up your physical servers the virtual way
As popular as server virtualization has become, many organizations will continue to run physical servers that just aren't good candidates to be virtualized. Through physical-to-virtual backup practices, however, admins can use their virtual backup tools for data on their physical machines.
Testing virtual server backup configurations
No matter how much planning you do, the only way to know if your backup plan is truly sound is to put it through the proper paces. While testing often fell by the wayside with traditional physical server backups, that kind of attitude won't fly in virtual environments. Testing to ensure your VMs can be reloaded without data loss is just one step toward verifying your backups are configured properly.
For more information on backup and storage strategies for server virtualization, visit SearchServerVirtualization.com.