XP SP2 and WS 2003 SP1: Cram Session 1
Mark Minasi dissects Windows XP SP2 and Windows Server 2003 SP1 in five, 15-minute webcast cram sessions. You can even download a worksheet to follow along with the lesson you're hearing. Find out the good and bad about XP SP2 and Windows 2003 SP1 in Mark's inimitable style. Topics cover: Data execution protection, stack changes, de-anonymizing XP, IE and more.

Popular author, keynote speaker, technical trainer and columnist Mark Minasi dissects XP SP2 and Windows Server 2003 SP1 in this series of five, 15-minute "cram sessions." Mark has pored over more than a thousand pages of Microsoft documentation and consolidated the information into five key sessions, available to busy Windows administrators in a humorous, provocative and informative self-paced learning environment. Find out the good and bad about Microsoft's latest desktop and server operating system service packs from Mark in his inimitable style.

CRAM SESSION 1

INTRODUCTION, DATA EXECUTION PROTECTION AND STACK CHANGES

| | |
| --- | --- |
| SUMMARY: | Mark Minasi explains the differences between 64- and 32-bit Data Execution Protection -- the technology that is intended to prevent would-be attackers from inserting rogue code into memory and trick Windows into running the program. He also reviews TCP/IP stack changes. |
| WORKSHEET: | Get a copy and follow along in class |
| SPONSOR: | Software Spectrum |


WHAT YOU'LL TAKE AWAY FROM THIS SESSION...



What is XP SP2 and Windows Server 2003 SP1




Data Execution Prevention: Definition, the 64- and 32-bit story and control




TCP/IP changes: restricting raw sockets and connections, 4226 events and loopbacks




RETURN TO THE MAIN CRAM SESSION PAGE


Download this free guide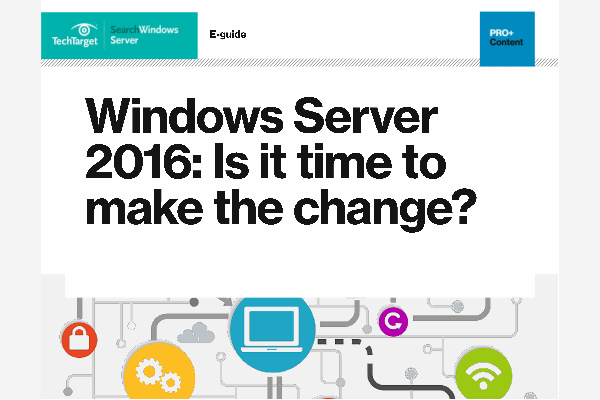 Download: Buyer's Guide to Windows Server 2016 in 2017
You may be due for an upgrade! Check out our full Windows Server 2016 Buyer's Guide to see if a switch to the new server would be the best move for your organization.
By submitting your personal information, you agree that TechTarget and its partners may contact you regarding relevant content, products and special offers.
You also agree that your personal information may be transferred and processed in the United States, and that you have read and agree to the Terms of Use and the Privacy Policy.
ABOUT THE AUTHOR:
Return to the top of the page

Mark Minasi is a best-selling author, commentator and all-around alpha geek. Mark is best known for his books in the Mastering Windows series. What separates him from others is that he knows how to explain technical things to normal humans, and make them laugh while doing it. Mark's firm, MR&D, is based in Pungo, a town in Virginia's Tidewater area that is distinguished by having one -- and only one -- traffic light.
Copyright 2005 TechTarget
Dig Deeper on Windows Operating System Management