Evaluate
Weigh the pros and cons of technologies, products and projects you are considering.
vCenter Site Recovery Manager
Learn how VMware's vCenter Site Recovery Manager helps organizations meet disaster recovery objectives.
VMware's vCenter Site Recovery Manager makes disaster recovery rapid, reliable and manageable so that organizations can meet recovery objectives.
vCenter Site Recovery Manager from VMware Inc. eliminates complex manual recovery steps by turning complex paper runbooks associated with traditional disaster recovery into automated disaster recovery plans that are an integrated part of the virtual environment.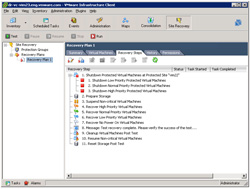 Figure 1: Site Recovery Manager (Click on image for enlarged view.)
Other new features allow administrators to:
Manage disaster recovery plans. Organizations can create, update and document recovery plans as an integrated part of managing their VMware virtual environments.

Perform nondisruptive tests of failover and recovery. Organizations can execute automated tests of their recovery plans without disrupting the environment. Site Recovery Manager makes it easy to create an isolated testing environment using the recovery plan for an actual failover.

Automate failover and recovery. Organizations can automate execution of recovery plans, eliminating many of the manual processes common in traditional disaster recovery.
System requirements: Software: VMware Infrastructure, VMware VirtualCenter Management Server; Pentium III, Pentium 4, Xeon, Opteron or Athlon processor. OS: Microsoft Windows Server 2003; Internet Information Server (IIS) and ASP.NET version 1.1.4322 enabled; Service Pack 1 (SP1) for Microsoft .NET Framework 1.1.
Pricing: Starts at $2,117.50 for one processor + Gold (12x5) one-year support and tops out at $2,865.63 for one processor + Platinum (24x7) three-year support.