News
Stay informed about the latest enterprise technology news and product updates.
Part 1: Microsoft's hardware recommendations
A primer on server roles and Exchange hardware, part 1
According to Microsoft, Exchange Server 2003 needs a server with the following minimum requirements: a 133 MHz processor, 256 MB of RAM and 700 MB of hard disk space (500 MB on the drive where Exchange is being installed and 200 MB on the system drive). Microsoft recommends a server with at least a 733 MHz processor, 512 MB of RAM and 700 MB of hard disk space.
I'm not typically in the habit of contradicting Microsoft about its own products, but I do have a couple of problems with these stated hardware requirements and recommendations.
First, Microsoft has a long history of grossly understating hardware requirements. A 733 MHz processor is only going to be sufficient for the smallest Exchange organization, and the 700 MB of hard disk space requirement is a joke. The mail store on my Exchange server is over a gigabyte in size and I have less than five mailboxes on the server.
Second, Microsoft's recommendations assume that all Exchange deployments are created equally, but nothing could be further from the truth. An organization with 10,000 mailboxes would not use the same hardware as an organization with 10 mailboxes -- and some Exchange servers do not host mailboxes at all.

A PRIMER ON SERVER ROLES AND EXCHANGE HARDWARE

Home: Introduction
Part 1: Microsoft's hardware recommendations
Part 2: Server roles
Part 3: Mail servers
Part 4: Public folder servers
Part 5: Bridgehead servers
Part 6: Gateway servers
Part 7: Front-end servers
Part 8: Conclusion
Part 9: Related links

ABOUT THE AUTHOR: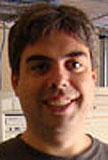 Brien M. Posey, MCSE
Brien is a Microsoft Most Valuable Professional for his work with Windows 2000 Server and IIS. He has served as CIO for a nationwide chain of hospitals and was once in charge of IT security for Fort Knox. As a freelance technical writer, he has written for Microsoft, TechTarget, CNET, ZDNet, MSD2D, Relevant Technologies and other technology companies.
Copyright 2005 TechTarget
Dig Deeper on Exchange Server setup and troubleshooting