News
Stay informed about the latest enterprise technology news and product updates.
Part 3: Mail servers
A primer on server roles and Exchange hardware, part 3
Mail servers are the most common type of Exchange server, and also the most difficult type for which to properly plan.
When you plan for a mail server, the primary consideration is often the amount of storage space that will be required by the mailboxes over the next few years. Of course, making sure that you have adequate disk space is extremely important. But, from a performance standpoint, the hard disk's throughput is more important than its capacity.
If you are planning a mail server (or a combination mail/public folder server), I recommend investing in a RAID array. There are several different types of RAID arrays. But generally speaking, RAID arrays provide much greater disk throughput than single disks, because your data is spread across multiple disks that are accessed simultaneously. For example, a five-disk RAID array is roughly five times faster at reading and writing data than any of the hard disks would be individually.
Microsoft recommends placing your transaction logs onto a separate disk than your Exchange databases for disaster recovery reasons. This type of setup also provides much greater performance than if the logs and databases existed on the same disk.
For optimum performance, consider having two RAID arrays, one for transaction logs and one for databases (you will still need a standard hard disk to store the Windows operating system).
If multiple RAID arrays are beyond your budget, you might be able to segment the array into two different arrays. If the array doesn't have enough drives to accomplish this, or if segmenting will leave an insufficient amount of free disk space, you can always create multiple partitions on the array.
Of course memory and CPU resources are also extremely important to mail servers. If your server contains more than 10 mailboxes, I recommend having at least 1 GB of RAM in the server and at least two processors. If you have the budget, additional memory is always a good investment.

A PRIMER ON SERVER ROLES AND EXCHANGE HARDWARE

Home: Introduction
Part 1: Microsoft's hardware recommendations
Part 2: Server roles
Part 3: Mail servers
Part 4: Public folder servers
Part 5: Bridgehead servers
Part 6: Gateway servers
Part 7: Front-end servers
Part 8: Conclusion
Part 9: Related links

ABOUT THE AUTHOR: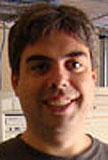 Brien M. Posey, MCSE
Brien is a Microsoft Most Valuable Professional for his work with Windows 2000 Server and IIS. He has served as CIO for a nationwide chain of hospitals and was once in charge of IT security for Fort Knox. As a freelance technical writer, he has written for Microsoft, TechTarget, CNET, ZDNet, MSD2D, Relevant Technologies and other technology companies.
Copyright 2005 TechTarget
Dig Deeper on Exchange Server setup and troubleshooting