News
Stay informed about the latest enterprise technology news and product updates.
Part 5: Bridgehead servers
A primer on server roles and Exchange hardware, part 5
A bridgehead server's job is to ease congestion over WAN links.
For example, imagine that you had a satellite office with five mailbox servers. Exchange requires those servers to remain synchronized with the servers at the home office. Therefore, if a change is made to an Exchange server in the main office, the change is replicated to each of the five servers in the satellite office. This means that the change must be sent across the WAN link five different times.
What a bridgehead server does is allow you to transmit the change across the WAN link once and then distribute it to each of the remote servers upon arrival. Bridgehead servers work in pairs. In this example, there would be a bridgehead server in the main office and a bridgehead server in the remote office.
Technically, any Exchange server can function as a bridgehead server. In smaller organizations, it's common for a mail server to also act as a bridgehead server. In large enterprises though, a server may act solely as a bridgehead server.
If a server is acting solely as a bridgehead, then it might seem logical to think that disk capacity and performance are unimportant. After all, the server doesn't have any stores of its own; it is merely acting as a liaison between mail servers. Keep in mind though that the server's MTA queues are disk based. Although the server doesn't need to store huge databases, it is important that the server at least have a fast enough hard disk to keep up with all of the messages passing through the server.
In my opinion, if your Exchange organization is big enough to have dedicated bridgehead servers, you might want to consider implementing a dedicated backbone within each office that runs at gigabit speeds. Having a high-speed, dedicated backbone will help the server to pass on messages to the destination servers as quickly as possible. This will help prevent the server's queues from getting backed up.

A PRIMER ON SERVER ROLES AND EXCHANGE HARDWARE

Home: Introduction
Part 1: Microsoft's hardware recommendations
Part 2: Server roles
Part 3: Mail servers
Part 4: Public folder servers
Part 5: Bridgehead servers
Part 6: Gateway servers
Part 7: Front-end servers
Part 8: Conclusion
Part 9: Related links

ABOUT THE AUTHOR: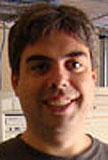 Brien M. Posey, MCSE
Brien is a Microsoft Most Valuable Professional for his work with Windows 2000 Server and IIS. He has served as CIO for a nationwide chain of hospitals and was once in charge of IT security for Fort Knox. As a freelance technical writer, he has written for Microsoft, TechTarget, CNET, ZDNet, MSD2D, Relevant Technologies and other technology companies.
Copyright 2005 TechTarget
Dig Deeper on Exchange Server setup and troubleshooting