News
Stay informed about the latest enterprise technology news and product updates.
Part 7: Front-end servers
A primer on server roles and Exchange hardware, part 7
Front-end servers are unique within an Exchange environment. A front-end server is basically nothing more than a Web server that services Outlook Web Access clients. Disk capacity and speed is of minimal importance to a front-end server. What's more important is processing power.
OWA Web pages are coded in ASP. This means that the server must compile each page and deliver it to the user on the fly. This isn't a big deal if only a couple of people are using the server. But if you have a lot of OWA users, all that compiling can really take a toll.
The other thing I think is important for a front-end server to have is a high speed connection to the back-end mail server. Because data retrieval is one of the most time consuming parts of the compilation process, this will dramatically decrease the amount of time that users have to wait for page updates.

A PRIMER ON SERVER ROLES AND EXCHANGE HARDWARE

Home: Introduction
Part 1: Microsoft's hardware recommendations
Part 2: Server roles
Part 3: Mail servers
Part 4: Public folder servers
Part 5: Bridgehead servers
Part 6: Gateway servers
Part 7: Front-end servers
Part 8: Conclusion
Part 9: Related links

ABOUT THE AUTHOR: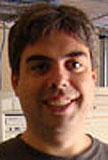 Brien M. Posey, MCSE
Brien is a Microsoft Most Valuable Professional for his work with Windows 2000 Server and IIS. He has served as CIO for a nationwide chain of hospitals and was once in charge of IT security for Fort Knox. As a freelance technical writer, he has written for Microsoft, TechTarget, CNET, ZDNet, MSD2D, Relevant Technologies and other technology companies.
Copyright 2005 TechTarget
Dig Deeper on Exchange Server setup and troubleshooting