News
Stay informed about the latest enterprise technology news and product updates.
Best Practice #3: Use anti-malware software
Checklist: Top 10 best practices for securing e-mail clients , best practice #3.
It has been estimated that 90% of all machines connected to the Internet have been compromised by some form of malware. While there are various delivery methods for malware, e-mail is one of the most common.
Internet Service Provider, Earthlink, performed a spyware audit consisting of 4,610,738 scans. On average, it found 25 potential pieces of spyware per scan. You can read the full article here.
Microsoft purchased GIANT and has used its anti-spyware software to create the Microsoft Windows Malicious Software Removal Tool, which can be downloaded and installed for no extra fee. You can also purchase a full-featured third-party tool like CounterSpy from Sunbelt Software for around $20 USD.


Top 10 best practices for securing e-mail clients



Home: Introduction


#1: Patch your clients


#2: Configure antivirus software to scan your e-mail clients


#3: Use anti-malware software


#4: Quarantine attachments


#5: Don't be a sucker


#6: Disable unsigned macros


#7: Use Outlook's Junk E-mail filter or install spam-filtering software


#8: Just be plain


#9: Learn to read (e-mail headers, that is)


#10: Digitally sign and encrypt e-mails

ABOUT THE AUTHOR: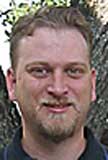 Richard Luckett, Vice President and Senior Consultant, Ajettix Security
Richard Luckett is a Microsoft Certified Systems Engineer on the Windows NT 4.0, 2000 and 2003 platforms and has been certified on Exchange since version 4.0. He is the co-author of Administering Exchange 2000 Server, published by McGraw Hill, and has written four Exchange courses, Introduction to Exchange 2000, and Hands-on Exchange 2003, Ultimate Exchange Server 2003 and Exchange Server 2003 Administrator Boot Camp for Global Knowledge Inc. Richard is currently Vice President and Senior Consultant for Ajettix Security, where he is the head of the Microsoft security practice.
Dig Deeper on Exchange Server setup and troubleshooting