News
Stay informed about the latest enterprise technology news and product updates.
Best Practice #9: Learn to read (e-mail headers that is)
Checklist: Top 10 best practices for securing e-mail clients, best practice #9.
You do not have to be a veteran Exchange administrator to determine if an e-mail is suspicious. While spam is annoying and needs to go, it's easy to identify it. There are plenty of telltale signs of spam, like the use of the word "V1agra".
In some cases, however, you might receive an e-mail that just doesn't seem quite right, but you can't put your finger on exactly what the problem is. For example, you could get an e-mail that has spoofed a username and domain of a company that you regularly do business with. The full e-mail address appears in the "From" field, instead of the "resolved" username that you usually see. Before you open that e-mail and potentially suffer the consequences, you might want to read the e-mail header.
In Outlook, you can view the header of an e-mail item by right clicking on the item in your Inbox and selecting Options. At the bottom, you will see the Internet headers. Verify the e-mail addresses for the following:
If the "From" and "Return-Path" do not match, or the e-mail addresses look serialized and randomly generated, then you probably do not want to open the e-mail. You can just send it to the Junk E-mail folder.


Top 10 best practices for securing e-mail clients



Home: Introduction


#1: Patch your clients


#2: Configure antivirus software to scan your e-mail clients


#3: Use anti-malware software


#4: Quarantine attachments


#5: Don't be a sucker


#6: Disable unsigned macros


#7: Use Outlook's Junk E-mail filter or install spam-filtering software


#8: Just be plain


#9: Learn to read (e-mail headers, that is)


#10: Digitally sign and encrypt e-mails

ABOUT THE AUTHOR: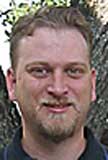 Richard Luckett, Vice President and Senior Consultant, Ajettix Security
Richard Luckett is a Microsoft Certified Systems Engineer on the Windows NT 4.0, 2000 and 2003 platforms and has been certified on Exchange since version 4.0. He is the co-author of Administering Exchange 2000 Server, published by McGraw Hill, and has written four Exchange courses, Introduction to Exchange 2000, and Hands-on Exchange 2003, Ultimate Exchange Server 2003 and Exchange Server 2003 Administrator Boot Camp for Global Knowledge Inc. Richard is currently Vice President and Senior Consultant for Ajettix Security, where he is the head of the Microsoft security practice.
Dig Deeper on Exchange Server setup and troubleshooting