News
Stay informed about the latest enterprise technology news and product updates.
Part 1: Getting started
Crash Course: A tour of Exchange System Manager, part 1: Getting started.
The first thing you need to know about Exchange System Manager is that options pertaining to administrative groups and routing groups are hidden by default. I'm not sure why Microsoft chose to configure the console this way, but I have always found the console a lot less intuitive when these options are hidden.
So, before we get started with our tour of ESM, I'd like you to enable routing group and administrative group management:
Open Exchange System Manager, right click on your organization (the very top one in the tree on the left) and select Properties.

Select the Display Routing Groups checkbox and the Display Administrative Groups checkbox.

Click OK to make the change.
Now that we are all on the same page, let's explore ESM's four main containers: Global Settings, Recipients, Administrative Groups and Tools.

Crash Course: A tour of Exchange System Manager

Home: Introduction
Part 1: Getting started
Part 2: Global Settings
Part 3: Recipients
Part 4: Administrative Groups
Part 5: Tools

ABOUT THE AUTHOR: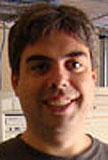 Brien M. Posey, MCSE
Brien is a Microsoft Most Valuable Professional for his work with Windows 2000 Server and IIS. He has served as CIO for a nationwide chain of hospitals and was once in charge of IT security for Fort Knox. As a freelance technical writer, he has written for Microsoft, TechTarget, CNET, ZDNet, MSD2D, Relevant Technologies and other technology companies.
Dig Deeper on Exchange Server setup and troubleshooting