News
Stay informed about the latest enterprise technology news and product updates.
Part 4: Administrative Groups
Crash Course: A tour of Exchange System Manager, part 4: Administrative Groups.
The Administrative Groups container allows you to create multiple administrative groups. If you aren't familiar with administrative groups, they allow you to designate administrative control over subsets of your Exchange organization. Beneath each defined administrative group are four sub-containers: Servers, System Policies, Routing Groups and Folders.
The Servers sub-container holds each of the individual servers within the administrative group. You can then drill down into each server to access things like storage groups, queues and protocols. You can see an example of this in Figure C.
Figure C

The System Policies sub-container allows you to create policies related to mailbox stores, public stores and servers. System policies allow you to apply a common setting across all servers in the administrative group. For example, if you wanted to enforce a maximum mailbox size across multiple servers, you could create a new mailbox store policy, and use the 'Limits' option.
The Routing Groups sub-container lets you manage routing groups. Routing groups in Exchange 2003 work similarly to sites in Exchange 5.5. By default, all Exchange servers within the organization are members of a common routing group. You can, however, create another routing group, place servers into it, and then create a routing group connector between the two routing groups.
Typically, you would create a separate routing group for any segment of your network that was connected to other network segments by a WAN link. The routing group structure will minimize the amount of Exchange related replication traffic flowing across your WAN link. (See the SearchExchange.com tip, Understanding Exchange routing groups, for more information.)
The Folders sub-container is used for creating and managing public folders. If you expand the Folders container, you will see a Public Folders container beneath it. If you right click on the Public Folders container and select 'New,' you can create a new public folder. All public folders you create will appear beneath the Public Folders container. Right click on an individual public folder and select Properties to set the folder's permissions.

Crash Course: A tour of Exchange System Manager

Home: Introduction
Part 1: Getting started
Part 2: Global Settings
Part 3: Recipients
Part 4: Administrative Groups
Part 5: Tools

ABOUT THE AUTHOR: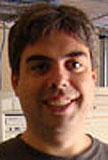 Brien M. Posey, MCSE
Brien is a Microsoft Most Valuable Professional for his work with Windows 2000 Server and IIS. He has served as CIO for a nationwide chain of hospitals and was once in charge of IT security for Fort Knox. As a freelance technical writer, he has written for Microsoft, TechTarget, CNET, ZDNet, MSD2D, Relevant Technologies and other technology companies.
Dig Deeper on Exchange Server setup and troubleshooting