News
Stay informed about the latest enterprise technology news and product updates.
Part 5: Tools
Crash Course: A tour of Exchange System Manager, part 5: Tools.
The Tools container has three primary sub-containers: Monitoring and Status, Message Tracking Center and Mailbox Recovery Center. As the container's name implies, each of sub-containers correspond to various tools you can use to perform maintenance on Exchange.
The Monitoring and Status sub-container is primarily designed to help alert you to Exchange problems. For example, you can configure a notification to send you an e-mail when a server reaches a critical state. To do so:
Expand the Monitoring and Status container and right click on the Notifications container beneath it.

Select the New -> E-Mail Notification.

You will see a dialog box that you can use send an alert via e-mail when a designated server reaches either a critical state or a warning state. The subject line and the message body are filled in for you. All you have to do is to designate the server, the condition state and the message recipient.
The Message Tracking Center feature allows you to search for messages sent or received by users in your Exchange organization. Simply selecting the Message Tracking Center sub-container displays a straightforward search interface you can use to find messages. The main thing that you need to know about the Message Tracking Center is that it is disabled by default.
If you want to enable the Message Tracking Center:
Navigate through Exchange System Manager to Administrative Groups -> your administrative group -> servers -> your server.

Right click on your server and select Properties.

Select the 'Enable Message Tracking' checkbox found on General tab and click OK.
Message tracking does consume some system resources, so it's not a good idea to enable it on a server that is already strapped for CPU, disk space, or memory resources.
The Mailbox Recovery Center is a welcome addition to Exchange.
In Exchange 5.5, if an administrator accidentally deleted a mailbox, they had to restore the entire information store to a standalone server, and export the mailbox's contents to a .PST file. They would then have to create a new mailbox for the user on the production server and then import the contents of the .PST file.
In Exchange 2003, we have the Mailbox Recovery Center as an alternative. To use it:
Right click on the Mailbox Recovery Center sub-container and select the 'Add Mailbox Store' command.

Enter the store that the mailbox previously existed in. You will now see a list of all of the mailboxes that have been deleted in the last 30 days.

Right click on the mailbox that you want to recover and select the 'Find Match' command. Exchange will launch a simple wizard that you can use to connect the mailbox to a user account.

Crash Course: A tour of Exchange System Manager

Home: Introduction
Part 1: Getting started
Part 2: Global Settings
Part 3: Recipients
Part 4: Administrative Groups
Part 5: Tools

ABOUT THE AUTHOR: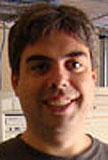 Brien M. Posey, MCSE
Brien is a Microsoft Most Valuable Professional for his work with Windows 2000 Server and IIS. He has served as CIO for a nationwide chain of hospitals and was once in charge of IT security for Fort Knox. As a freelance technical writer, he has written for Microsoft, TechTarget, CNET, ZDNet, MSD2D, Relevant Technologies and other technology companies.
Dig Deeper on Exchange Server setup and troubleshooting