News
Stay informed about the latest enterprise technology news and product updates.
Method 2: Netstat
Tutorial: How to determine which ports Exchange Server is using, method 2: Netstat.
If you would like to see port-related information that is less technical and verbose, you can use the Netstat utility. Netstat produces information about which ports are open on the system and which processes are holding those ports open. One of the advantages that Netstat has over RPCDUMP is that it looks at the server as a whole, not just RPC communications.
To use Netstat, just enter the following command:
NETSTAT –ANO
At first, the information produced by Netstat might seem a bit overwhelming. However, it's actually quite simple to follow. If you look at Figure B, you will see that the information is broken down into columns.
Figure B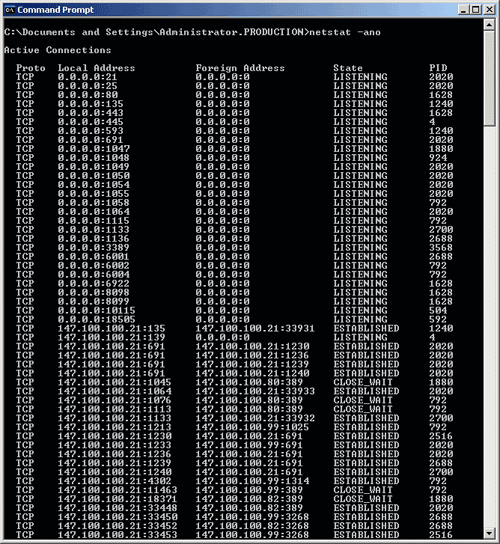 Netstat displays information related to open ports on your server.
Column 1 is the protocol being used by that particular port (TCP or UDP).

Column 2 is the local IP address. You will notice that this IP address is followed by a colon and another number. This is the port number referenced by that line of output.

Column 3 is the foreign address. This is the address of the machine that is connected through that port.

Column 4 is the connection status. The port's status can be listening, established, or closed (close_wait).

Column 5 is the identification number of the process that is using the port. I talk more about this in the next section.


Tutorial: How to determine which ports Exchange Server is using



Home: Introduction


Method 1: RPCDUMP


Method 2: Netstat


Method 3: Tasklist

ABOUT THE AUTHOR: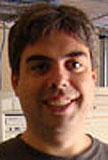 Brien M. Posey, MCSE
Brien is a Microsoft Most Valuable Professional for his work with Windows 2000 Server and IIS. He has served as CIO for a nationwide chain of hospitals and was once in charge of IT security for Fort Knox. As a freelance technical writer, he has written for Microsoft, TechTarget, CNET, ZDNet, MSD2D, Relevant Technologies and other technology companies.

Dig Deeper on Exchange Server setup and troubleshooting