News
Stay informed about the latest enterprise technology news and product updates.
Best Practice #6: Simulating a disaster
Best Practices Checklist: Exchange Server disaster recovery planning, Best Practice #6: Simulating a disaster.
Disaster recovery plans often fail because there was no testing of the recovery process. The best way to test the recovery process is to stage a simulated disaster.

There are many lessons that can be learned from this drill. You can document how much time it takes to respond to a given problem. You can determine if your procedures are accurate or if they need to be modified. Most importantly, you can get comfortable with restoring your data from backups and learn to trust the backup solution.

Prior to Exchange Server 2003, the biggest stumbling block for many small organizations in simulating a disaster was the need to dedicate recovery servers to the recovery process. Recovery servers can still be used to create disaster recovery labs, but are no longer necessary. This is good news for administrators on a tight budget.

Now the recovery storage groups in Exchange Server 2003 can be used to test restore procedures. A recovery storage group can be created on each Exchange 2003 server you are running. You must have enough disk space available to restore at least one of the information stores on each server.

Placeholder databases are created in the recovery storage group; they represent the database(s) you want to restore. After that, you go through the restoration process as if you were restoring to the live production server. The recovery storage group will intercept the restore destined for the production database and overwrite the placeholder database with the restored data.

Using Exchange System Manager, you can explore the recovered mailboxes. Exmerge can then export mail from the recovery storage group to .PST files and use Microsoft Outlook to view the .PST file and verify that data is intact.

This process should be incorporated into your daily operations as a sanity check of your backups. It should be performed by junior- and senior-level administrators so the procedures can be learned and reinforced regularly.


Best Practices Checklist: Exchange Server disaster recovery planning



Home: Introduction


Best Practice #1: Understanding Exchange databases


Best Practice #2: Building your plan around the technology at hand


Best Practice #3: Keeping e-mail in perspective


Best Practice #4: Configuring server hardware for disaster recovery


Best Practice #5: Configuring Exchange for disaster recovery


Best Practice #6: Simulating a disaster


Best Practice #7: Learning from others' mistakes and successes


Best Practice #8: Considering offsite storage and remote recovery


Best Practice #9: Familiarizing yourself with the right resources

ABOUT THE AUTHOR: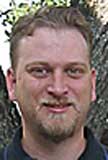 Richard Luckett, Vice President and Senior Consultant, Ajettix Security
Richard Luckett is a Microsoft Certified Systems Engineer on the Windows NT 4.0, 2000 and 2003 platforms and has been certified on Exchange since version 4.0. He is the co-author of Administering Exchange 2000 Server, published by McGraw Hill, and has written four Exchange courses, Introduction to Exchange 2000, and Hands-on Exchange 2003, Ultimate Exchange Server 2003 and Exchange Server 2003 Administrator Boot Camp for Global Knowledge Inc. Richard is currently Vice President and Senior Consultant for Ajettix Security, where he is the head of the Microsoft security practice.