News
Stay informed about the latest enterprise technology news and product updates.
Migrating Exchange Server 5.5 public folders to 2003
The pfmigrate utility automates public folder replication for an Exchange Server 5.5 to Exchange 2003 migration. Learn how to use pfmigrate in this tip.
Exchange mailboxes on the new Exchange Server 2003 systems must be able to access system and public folders, and subsequently require copies of the information that existed in those folders. Previously, in Exchange 2000, this required a fairly manual process of marking top-level public folders for replication and then propagating those changes down to subfolders.

With Exchange Server 2003, however, a utility called pfmigrate automates this functionality. The options for pfmigrate are illustrated in Figure 15.10.

The pfmigrate utility can be used in advance of a migration to make copies of public folders on the new servers; it then can be used later to remove the public folder copies from the old Exchange 5.5 servers.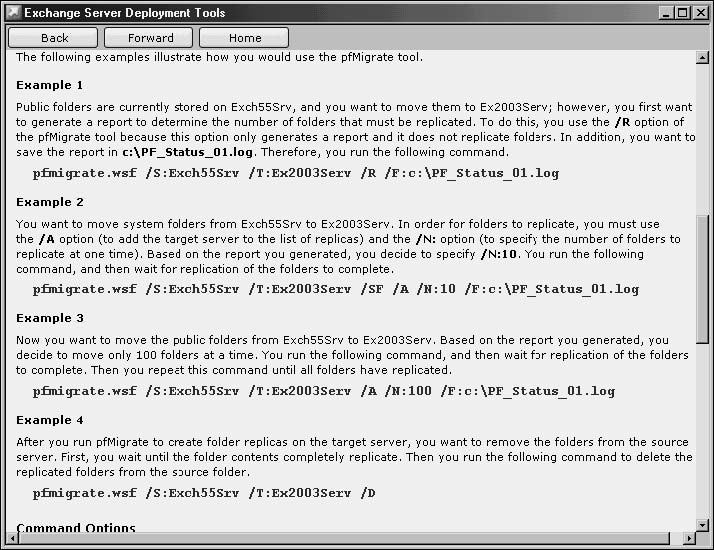 Figure 15.10 PFMigrate options. (Click on image for enlarged view.)


Migrating from Exchange Server 5.5 to 2003 -- 11 tips in 11 minutes



Home: Introduction


Tip 1: Comparing Microsoft Exchange Server 5.5 and 2003


Tip 2: Prerequisites for migrating to Exchange Server 2003


Tip 3: Structuring an Exchange migration for the best results


Tip 4: Preparing the Active Directory forest and domain


Tip 5: Installing and configuring the Active Directory Connector


Tip 6: Installing the first Exchange 2003 system in a 5.5 site


Tip 7: Understanding Exchange 2003 mailbox migration methods


Tip 8: Migrating Exchange Server 5.5 public folders to 2003


Tip 9: Migrating Exchange 5.5 connectors and services to 2003


Tip 10: Completing the migration to Exchange Server 2003


Tip 11: Best practices for migrating from Exchange 5.5 to 2003

This chapter excerpt from Microsoft Exchange Server 2003 Unleashed, by Rand Morimoto, is printed with permission from Pearson Education, Copyright 2005. Click here for the chapter download or purchase the book here.
Dig Deeper on Exchange Server setup and troubleshooting