News
Stay informed about the latest enterprise technology news and product updates.
Part 1: Creating an Exchange public folder tree structure
In this four-part tutorial, SearchExchange.com contributor Brien Posey explains how to create a simple Exchange 2003 public folder tree structure, customize Exchange public folder roles and permissions to suit your company's needs, and automatically propagate Exchange parent public folder permission changes to all child folders.
Now that we've established the Exchange Server public folder requirements for our fictitious company, let's create an Exchange public folder tree structure.
I recommend using a single public folder tree if at all possible. Exchange Server 2003 Enterprise Edition will allow you to create multiple public folder trees, but just one public folder tree is accessible through Microsoft Outlook. The only way for users to access other public folder trees is through Outlook Web Access. Therefore, let's just avoid confusion (that is one of our goals after all) and use the default public folder store.
When creating the Exchange public folder structure, I recommend creating a root-level folder named Everyone, and then creating the Forms and Policy folders as subfolders. That way, you will never have to wonder about their permissions (or the permissions of any other folders that get created later).
You know that any subfolders beneath the Everyone folder should be accessible to the entire company. The same thing goes for the Marketing folder -- any subfolders created later need to be accessible by the marketing department.
This arrangement won't work in every situation, because you may run into situations in which multiple departments need access to a particular folder. But setting the folders like this is a good starting point, and it will make it easy for me to show you how Exchange public folders permissions work.
So, let's pretend that I have created two root-level folders in the default Exchange public folder store: -- Everyone and Marketing. Let's also assume that the Everyone folder has two subfolders: Forms and Policies (as shown in Figure A).
Figure A: This is our sample Exchange public folder structure.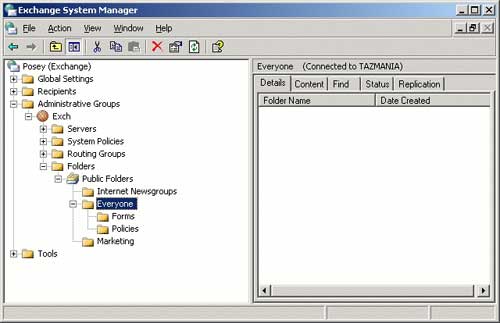 TUTORIAL: EXCHANGE SERVER PUBLIC FOLDER PERMISSIONS



Home: Introduction


Part 1: Creating an Exchange public folder tree structure


Part 2: Customizing Exchange public folder roles and permissions


Part 3: Propagating permissions from a parent public folder to all subfolders


Part 4: Related links on Exchange public folder management

ABOUT THE AUTHOR: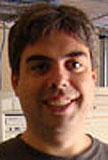 Brien M. Posey, MCSE
Brien M. Posey, MCSE, is a Microsoft Most Valuable Professional for his work with Exchange Server, and has previously received Microsoft's MVP award for Windows Server and Internet Information Server (IIS). Brien has served as CIO for a nationwide chain of hospitals and was once responsible for the Department of Information Management at Fort Knox. As a freelance technical writer, Brien has written for Microsoft, TechTarget, CNET, ZDNet, MSD2D, Relevant Technologies and other technology companies. You can visit Brien's personal Web site at http://www.brienposey.com.