News
Stay informed about the latest enterprise technology news and product updates.
Part 3: Propagating permissions from a parent Exchange public folder to all subfolders
In this four-part tutorial, SearchExchange.com contributor Brien Posey explains how to create a simple Exchange 2003 public folder tree structure, customize Exchange public folder roles and permissions to suit your company's needs, and automatically propagate Exchange parent public folder permission changes to all child folders.
In most Microsoft products, when you set permissions on a folder, child objects inherit the permissions you set on the parent object. Exchange Server public folders don't work that way though.
If you look at the permissions assigned to the Forms and Policies folders, you will see that they still have default permissions -- even though we modified permissions on the parent folder. If we were to create a new subfolder beneath the Everyone folder, it would inherit the new permissions we applied to the Everyone folder -- but existing folders do not automatically inherit permission changes to parent folders.
In our sample Exchange Server public folder structure, there are only two subfolders beneath the Everyone folder. So it isn't a big deal to manually change their permissions to match the parent public folder permissions.
But what if there were two thousand subfolders? You wouldn't want to have to manually change the permissions on all of them. Fortunately, there is a way to force the permissions of a parent public folder to propagate to child public folders.
To force subfolders to inherit a parent public folder's permissions, right click on the parent public folder and select the All Tasks -> Manage Settings to launch the Manage Public Folder Settings Wizard. (Prior to Exchange 2003 Service Pack 2, there was a Propagate Settings command accessible from the All Tasks menu, but Microsoft replaced it with the Manage Settings command to avoid confusion.)

Click Next to bypass the wizard's Welcome screen.

Select the Overwrite Settings option and click Next.

You will now see a screen that asks you which settings you want to overwrite. Choose the Folder Rights option and click Next, followed by Finish.
The permissions on the Exchange Server public folder subfolders will now be replaced.


TUTORIAL: EXCHANGE SERVER PUBLIC FOLDER PERMISSIONS



Home: Introduction


Part 1: Creating an Exchange public folder tree structure


Part 2: Customizing Exchange public folder roles and permissions


Part 3: Propagating permissions from a parent public folder to all subfolders


Part 4: Related links on Exchange public folder management

ABOUT THE AUTHOR: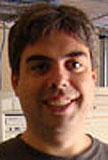 Brien M. Posey, MCSE
Brien M. Posey, MCSE, is a Microsoft Most Valuable Professional for his work with Exchange Server, and has previously received Microsoft's MVP award for Windows Server and Internet Information Server (IIS). Brien has served as CIO for a nationwide chain of hospitals and was once responsible for the Department of Information Management at Fort Knox. As a freelance technical writer, Brien has written for Microsoft, TechTarget, CNET, ZDNet, MSD2D, Relevant Technologies and other technology companies. You can visit Brien's personal Web site at http://www.brienposey.com.