News
Stay informed about the latest enterprise technology news and product updates.
Step 1: An introduction to Performance Monitor as a trend-analysis tool
Step-by-Step Guide: Exchange Server capacity planning with Performance Monitor -- part 1 of 6.
The primary tool used in capacity planning is Performance Monitor. Performance Monitor is typically known for its use as a troubleshooting tool, but it can also be used as a long-term trend-analysis tool.
When you run Performance Monitor against an Exchange server, you affect that server's performance to some degree. If you are using the Performance Monitor as a troubleshooting tool, this typically isn't a huge problem because of the short duration of the monitoring session.
But if you are going to be using Performance Monitor as a long-term capacity-planning tool, you need to seriously consider the impact it will have on your Exchange servers. You don't want your servers to start suffering from performance problems while you're testing to see if your hardware is adequate.
To prevent Performance Monitor from becoming too disruptive, you can (and should) refrain from running it directly on the Exchange servers you're monitoring. Running Performance Monitor remotely reduces resource consumption on the servers being monitored, for everything besides network bandwidth.
Just like any other application, Performance Monitor requires the use of memory and CPU time. If you can run it from another machine though, most of those resources will be taken from the machine it's running on, rather than the server you're monitoring.
To limit any negative performance effects of the monitoring process, you should also limit the sampling rate. For a long-term collection aimed at trend analysis, I typically recommend using a sampling rate of once every 900 seconds (15 minutes). If the server being monitored exists across a slow WAN link though, or is suffering other performance problems, you may want to cut the sampling rate to once every 1,800 seconds (30 minutes).


STEP-BY-STEP GUIDE: EXCHANGE CAPACITY PLANNING WITH PERFORMANCE MONITOR



Home: Introduction


Step 1: An introduction to Performance Monitor as a trend-analysis tool


Step 2: Configuring Performance Monitor for Exchange Server


Step 3: Reading and analyzing Performance Monitor logs for Exchange Server


Step 4: Viewing a Performance Monitor log data summary report


Step 5: Exporting Performance Monitor log data to Microsoft Excel


Step 6: Related links from SearchExchange.com

ABOUT THE AUTHOR: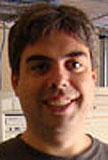 Brien M. Posey, MCSE
Brien M. Posey, MCSE, is a Microsoft Most Valuable Professional for his work with Exchange Server, and has previously received Microsoft's MVP award for Windows Server and Internet Information Server (IIS). Brien has served as CIO for a nationwide chain of hospitals and was once responsible for the Department of Information Management at Fort Knox. As a freelance technical writer, Brien has written for Microsoft, TechTarget, CNET, ZDNet, MSD2D, Relevant Technologies and other technology companies. You can visit Brien's personal Web site at http://www.brienposey.com.
Dig Deeper on Exchange Server setup and troubleshooting