News
Stay informed about the latest enterprise technology news and product updates.
Step 2: Configuring Performance Monitor for Exchange Server
Step-by-Step Guide: Exchange Server capacity planning with Performance Monitor -- part 2 of 6.
Per my comments on potential performance issues in Part 1, first find another computer besides your Exchange server to use as a central monitoring console.

Open Performance Monitor and expand the Performance Logs and Alerts container.

Right click on the Counter Logs container and select the New Log Settings command.

In the New Log Settings dialog box that appears, enter a name for the log file you're going to create, and provide a file name that reflects its contents.

If you plan on monitoring each server separately, you should give the log file a name that reflects the name of the server that the log applies to. On the other hand, if you plan to use the same log for all your Exchange servers, you can give the log file a more generic name.

There are convincing debates on both sides as to which method you should use. I tend to prefer to use a single log file to collect data from all the Exchange servers, unless you need to set up different collection frequencies for some servers. For example, if sampling data every 900 seconds is acceptable for all of your servers, you can usually use a single log file. However, if you're going to sample data every 900 seconds on some servers, and every 1800 seconds on other servers, you should use multiple log files.

When you enter the log file name, you'll see the log's properties sheet appear, as shown in Figure A. Make note that the General tab contains a reference to the current log file name. Don't worry about the name (it will be the name you entered, plus a number and a .BLG extension). Instead, make note of the log file's path -- you should normally be logging data to C:\PerfLogs.

Figure A: This is the log's properties sheet.


Now you need to add some counters. Click the Add Counters button to access the familiar Add Counters dialog box.

Opinions vary widely regarding which counters you should monitor. Below is a list of counters I recommend using, but feel free to modify the list as you see fit. Just try to avoid using an excessive number of counters or performance may become an issue.

You will also notice that some of these counters are specific to Exchange Server. If you are running Performance Monitor from a non-Exchange computer, these counters will not be available -- although, it is possible to make them accessible by installing Exchange System Manager on the computer you're using.

The counters I recommend using are:

Memory \ Pages / sec
Memory \ Available Bytes
Memory \ Committed Bytes
Processor \ % Processor Time
MSExchangeIS \ RPC Requests
MSExchangeIS \ RPC Operations / sec
PhysicalDisk \ Disk Transfers / sec
PhysicalDisk \ Avg. Disk Queue Length
Physical Disk \ % Disk Time
SMTP Server \ Local Queue Length
SMTP Server \ Messages Delivered / sec
MSExchangeIS Mailbox \ Local Delivery Rate
MSExchangeIS Mailbox \ Folder Opens / sec
MSExchangeIS Mailbox \ Message Opens / sec

After adding the desired counters to Performance Monitor, it's time to set the sampling frequency. I recommend setting the sampling frequency to 900 seconds (once every 15 minutes) if the server exists on your local area network, or every 1,800 seconds (every 30 minutes) if the server exists across a WAN link.

The bottom of the log's properties sheet contains a Run Ad field. Use this field to choose which user's account should perform the monitoring.

On the Log Files tab, take note of the Log File Type option. By default, the Log File Type is set to Binary File. This is fine for most situations. But for long-term analysis, I suggest you pull the collected data into a Microsoft Excel spreadsheet. That way, you can more easily watch for long-term trends. Set the log file type to Text File (comma delimited) for easiest data importation into Excel.

The last tab on the log's properties sheet is the Schedule tab. You don't really have to do anything here if you don't want to, but you can limit the duration of the data collection process here. I recommend setting Performance Monitor to stop collecting data after five days. You can start the collection process on Monday morning, and collect data for five days, stopping for the weekend. That way, low weekend activity won't skew your results.

If your company isn't a 24-hour operation, a lack of activity at night could also skew your average values, so you might want to limit monitoring to business hours. You won't collect as much data that way, but the data you do collect will be more accurate.

If you want to limit data collection to one day a week, try to pick the day when your servers are the most active. This is rarely Monday because many companies have Monday meetings, which means email will be less active than other days of the week.

Click OK to begin the data collection process. The collection process will continue until it's scheduled to end or until you stop it manually. You can verify that the collection process is running by clicking on the Counter Logs container. You'll see a reference to your log in the console's details pane. A green log icon indicates that the log is actively collecting data. You can stop the collection process by right clicking on the log and selecting Stop.


STEP-BY-STEP GUIDE: EXCHANGE CAPACITY PLANNING WITH PERFORMANCE MONITOR



Home: Introduction


Step 1: An introduction to Performance Monitor as a trend-analysis tool


Step 2: Configuring Performance Monitor for Exchange Server


Step 3: Reading and analyzing Performance Monitor logs for Exchange Server


Step 4: Viewing a Performance Monitor log data summary report


Step 5: Exporting Performance Monitor log data to Microsoft Excel


Step 6: Related links from SearchExchange.com

ABOUT THE AUTHOR: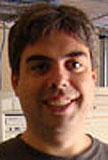 Brien M. Posey, MCSE
Brien M. Posey, MCSE, is a Microsoft Most Valuable Professional for his work with Exchange Server, and has previously received Microsoft's MVP award for Windows Server and Internet Information Server (IIS). Brien has served as CIO for a nationwide chain of hospitals and was once responsible for the Department of Information Management at Fort Knox. As a freelance technical writer, Brien has written for Microsoft, TechTarget, CNET, ZDNet, MSD2D, Relevant Technologies and other technology companies. You can visit Brien's personal Web site at http://www.brienposey.com.
Dig Deeper on Exchange Server setup and troubleshooting