News
Stay informed about the latest enterprise technology news and product updates.
Part 3: Reading and analyzing Performance Monitor logs for Exchange Server
Step-by-Step Guide: Exchange Server capacity planning with Performance Monitor -- part 3 of 6.
Initial data collection should be used as a baseline for your Exchange servers (assuming that you weren't having any serious problems when the readings were taken). Your baseline values will tell you what is normal for your Exchange servers and give you something to which you can compare future measurements.
Baseline values are not valid forever though. Any time you perform a major action on your Exchange server --such as installing a service pack or adding new hardware -- the next reading should be compared to the original baseline value to determine the impact of the change. After comparing, the most recent reading should become the new baseline value.
Even if you don't make any major changes to the Exchange server, every four to six months you should make your most recent reading the new baseline value, so you always have a semi-current (and realistic) baseline.
Spikes in activity are normal, even for a healthy server. If you are only sampling data every 15 minutes, it's distinctly possible that some samples will occur during big spikes of activity, and will make the Exchange server look busier than it really is.
If you look at the collected data for a week and the averages seem really high, the data has most likely been collected during some periods of high activity. My advice is not to worry about it. The purpose of this data collection is to look for long-term trends so that you can forecast your future hardware needs.
If you are concerned about some of the recorded values, collect data again -- but this time, sample the counters every 10 seconds. Lower sampling frequencies will do a better job of showing you spikes and lulls in activity.
To look at log results, you must stop the data collection process by selecting the Counter Logs container, right clicking on the current log, and selecting the Stop command.


STEP-BY-STEP GUIDE: EXCHANGE CAPACITY PLANNING WITH PERFORMANCE MONITOR



Home: Introduction


Step 1: An introduction to Performance Monitor as a trend-analysis tool


Step 2: Configuring Performance Monitor for Exchange Server


Step 3: Reading and analyzing Performance Monitor logs for Exchange


Step 4: Viewing a Performance Monitor log data summary report


Step 5: Exporting Performance Monitor log data to Microsoft Excel


Step 6: Related links from SearchExchange.com

ABOUT THE AUTHOR: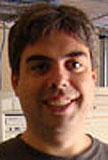 Brien M. Posey, MCSE
Brien M. Posey, MCSE, is a Microsoft Most Valuable Professional for his work with Exchange Server, and has previously received Microsoft's MVP award for Windows Server and Internet Information Server (IIS). Brien has served as CIO for a nationwide chain of hospitals and was once responsible for the Department of Information Management at Fort Knox. As a freelance technical writer, Brien has written for Microsoft, TechTarget, CNET, ZDNet, MSD2D, Relevant Technologies and other technology companies. You can visit Brien's personal Web site at http://www.brienposey.com.
Dig Deeper on Exchange Server setup and troubleshooting