Share this item with your network: BACKGROUND IMAGE: iSTOCK/GETTY IMAGES
Learning from successful Exchange Server migrations

iSTOCK/GETTY IMAGES
News
Stay informed about the latest enterprise technology news and product updates.
Real-world Exchange Server 2007 migrations
IT professionals sound off about their concerns, difficulties and their successes when transitioning to Exchange Server 2007.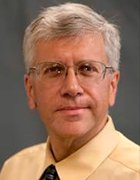 By
Any IT professional will tell you that change is complicated, time consuming and difficult -- especially when it involves an enterprise-wide server migration project. When it's time to update a core business application like an email server, those adjustments can be more than a little frightening. But change can also be a positive force and a way to improve efficiency, support more users, add capabilities and even save money.
TechTarget heard from more than 550 IT professionals from small- to medium-sized businesses (SMBs) worldwide about their Exchange Server 2007 migration projects and progress. Of those 550 admins, nearly 73% migrated or are migrating from Exchange 2003 to Exchange 2007, 7.6% made the move from Exchange 2000 Server and just fewer than 3% upgraded from Exchange 5.5.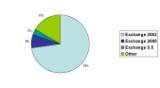 Figure 1. Email platforms in use before migrating to Exchange Server 2007
"The migration from [Exchange] 2000 to 2003 was easy compared to the more difficult transition of Active Directory and Exchange 2000 from Exchange 5.5," said Lee Benjamin, adviser with ExchangeGuy Consulting in Boston.
With 83.6% of respondents updating existing versions of Exchange Server, it's clear that IT professionals are loyal to their Microsoft platform. "The longevity of Exchange 5.5 in production environments is really a testament to its popularity and reliability," said Richard Luckett, president of SYSTMS of New York, an IT consulting and services firm headquartered in Rochester, N.Y.
Converting email servers to Microsoft
Of those 550 respondents, 16.4% migrated from assorted non-Microsoft platforms including numerous versions of Lotus Notes, Lotus Domino, Novell GroupWise, Linux Postfix, Mirapoint products, Alt-N Technologies MDaemon and Ipswitch IMail Server. This minority of converts to Exchange Server 2007 also included several respondents that had previously used hosted email services.
Hosted email services have become more popular in recent years, but mainly for smaller organizations. "Email messaging requires full-time attention; this is not a luxury for SMBs that are leveraging a resource for multiple roles and responsibilities," said Allen Zuk, president and CEO of Sierra Management Consulting LLC, an independent technology consulting firm based in Parsippany, N.J.
Zuk points out that by outsourcing to third-party vendors, enterprises can use economies of scale within their environments. They can also employ skilled personnel to provide clients with services like capacity planning and management, change management, path management, hardware and software upgrades and so on.
However, it's common for smaller, yet growing, organizations to reach a point where it makes sense to take on their own email services internally. "Seeing people move from hosted to on-premise [email] could be a sign of growth for those organizations," Luckett said.
In some cases, the SMB will grow large enough that the cost of using third-party messaging services may become greater than managing services internally. Similarly, an organization that had saved IT expenses by outsourcing may elect to bring core services in-house again in response to service disruptions, privacy concerns or compliance vulnerability concerns.
Migration project timeframes
As with any major platform upgrade, the migration to Exchange Server 2007 requires some planning, but rarely needs more than a few months of it, noted respondents. Of 576 respondents, 41% required just up to three months for migration planning, while another 34.5% planned for three to six months. Another 11.6% (67) took six to nine months, while about 7% took from nine months to 12 months for planning. Just 5.7% needed more than a year of migration planning.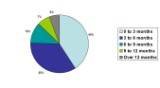 Figure 2. Length of time involved in Exchange Server 2007 migration project planning
This mix of responses likely underscores the different needs of enterprises -- shorter planning phases reflect greater need or higher project priorities, such as maintaining email security or compliance. On the other hand, longer planning phases suggest lower need or priorities.
However, Luckett points out that migration planning is often extended by the complex interrelationships between enterprise services. "Third-party application integration with Exchange Server (such as antivirus, BlackBerry Enterprise Server (BES) and archiving solutions) and customized directory permissions (such as advanced delegation), have been some of the top reasons for prolonging migration project time frames I've been involved with," he said.
Manageability drives migration
Exchange migration proves to be DIY:
Major migration projects frequently lean on expertise or insights from a value-added reseller (VAR), though VAR involvement is not a common occurrence in Exchange Server 2007 migrations. More than half (59%) of survey respondents didn't involve a VAR in their migration projects. Read more
What factors drive enterprises to upgrade to Exchange Server 2007, and which are most important to the IT professionals involved? Out of the 574 professionals that noted management or security features were important, more than half (63%) cited the new Exchange management console and about 47% pointed to Exchange Management Shell. Integrated antivirus, antispam and anti-phishing features were noteworthy for almost 32% of respondents; the public folder management console available in SP1 was a factor for 28% of respondents.
IT professionals noted other major management and security features in Exchange Server 2007 as important to their enterprises. Twenty-eight percent of respondents marked unified messaging as an important feature; managed folders appealed to 24.5% and Exchange search features were important for almost 22%. Office Communications Server (OCS) 2007 garnered the interest of just over 17% of respondents and Microsoft Office SharePoint Server (MOSS) 2007 had 16.5% of respondents' attention. Some other management and security capabilities that appealed to respondents included:
An easier upgrade path to Exchange Server 2007
HTML messaging on mobile platforms
Improved clustering and disaster recovery (DR) capabilities with cluster continuous replication (CCR) and standby continuous replication (SCR)
Larger supported databases in the Standard Edition
These results are fairly typical; however, Luckett expected more emphasis on high-availability features. "The majority of my clients are building some level of high availability into their designs, so they're eager to implement CCR along with other high-availability technologies like SCR in Exchange 2007 SP1," he said.
There are also a spate of infrastructure and architectural features in Exchange Server 2007 that respondents found noteworthy. The move to a 64-bit architecture was clearly most important to nearly 70% of IT professionals in our survey.
Forty-six percent noted interest in supporting mobile devices; more than 41% of respondents were pleased with better control of server roles. Replication features drew more than 38% of responses, and support for Windows Server 2008 in SP1 was significant to more than 37% of IT professionals making the move to Exchange Server 2007.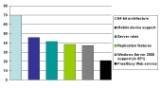 Figure 3. Important infrastructure and architecture features in Exchange Server 2007
Business benefits of Exchange Server 2007
All of Exchange Server 2007's features are worthless unless they bring about actual benefits for businesses and their users. An overwhelming majority -- 73% of respondents -- cited better performance for users as an expectation of the Exchange Server 2007 migration project. Reliability also proved important, with 54% of participants expecting lower maintenance and faster fault recovery. Scalability figured prominently, and just over half of the respondents wanted the ability to support more users or higher traffic volumes in the future.
While the actual term unified communications may not be clearly defined in the industry, IT professionals recognize the importance of handling messaging between various devices. More than 42% of respondents expect better integration of Exchange Server 2007 with unified communication.
Compliance requirements can't be overlooked, and 41% of IT pros want better email search-and-retention options. Almost 35% of professionals expect that corporate email will be easier to manage, and nearly 20% anticipate improved maintenance and Microsoft support for Exchange Server 2007. Approximately 13% of respondents noted that extensibility is an important business benefit and expect to develop compatible software for Exchange 2007.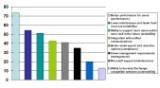 Figure 4. Anticipated business benefits from migrating to Exchange Server 2007
Disaster recovery preparedness
Reliability/fault recovery is an important element for email systems, but it's absolutely critical that an email system receive DR support to ensure business continuity and meet regulatory compliance. The move to Exchange 2007 certainly has the potential to strengthen disaster preparedness, but each adopter should evaluate the state of its DR posture when preparing a major platform upgrade.
More than 63% of respondents reported that they currently have an internal DR solution in place; only 5.4% are outsourcing DR to a commercial provider; and just 2.3% have a reciprocal backup agreement with an industry partner.
Nineteen percent of respondents are currently developing a DR plan, and an alarming 7.7% reported that they have no disaster recovery plan.
Organizations considering a move to Exchange Server 2007 should revisit their DR plan as part of the migration process. "The plan should also take into consideration if they are planning to integrate virtual machines [VMs] to support DR capability for the email environment," Zuk said.
Server hardware in Exchange Server 2007
Server hardware is a major concern when implementing Exchange Server 2007; any organization planning a migration must evaluate its underlying hardware. When asked if their infrastructures met Exchange Server 2007 system requirements, about 48% had existing servers that met or exceeded system requirements for Exchange Server 2007, and 54% of respondents' servers fell short of the requirements.
Of servers that failed to meet Exchange Server 2007 hardware requirements, almost 94% were replaced outright with new 64-bit servers. The simplest solution to a server shortfall is to rip-and-replace the aging email servers. New server purchases are increasingly easy to justify since the cost of the new server is generally competitive when weighed against an upgrade.
"New servers also would be more [power] efficient, though 'green computing' is a newer phenomenon," consultant Benjamin said. New servers generally provide better performance overall, allow a measure of future-proofing and include a period of manufacturer service and support without the need for an additional support contract.
But Zuk notes a downside to purchasing new hardware. "Hardware replacement typically leans toward bigger, faster boxes that consume more power and generate more heat -- the very bane of existence for data center managers," he said. "These factors need to be considered when planning a messaging [server] 'rip-and-replace' project."
Still, IT pros don't seem to be going the upgrade route. Just 6% of those inadequate servers were upgraded. From a hardware standpoint, 46% of email server upgrades involved the addition of RAM, 23% added local storage to email servers and only 8% added more processor cores to the server.
On the software side, 23% of servers were upgraded with a hypervisor to support server virtualization and about 15% of operating systems were upgraded. One survey respondent actually opted to move to a hosted email solution instead of upgrade email servers to Exchange Server 2007.
Executing the migration to Exchange Server 2007
The size and scope of a migration project has a profound effect on its cost and complexity; most IT professionals responding to our survey reported that the majority of Exchange Server 2007 migration projects are relatively small. Half of them noted that migration projects involved less than 500 mailboxes; just over 16% involved 500 to 999 mailboxes and 18% involved 1,000 to 4,999 mailboxes. The remaining migration projects (16%) involved 5,000 mailboxes or more -- with 6.9% moving 5,000 to 9,999 mailboxes. Just 1.6% of respondents migrated 50,000 or more mailboxes.
Exchange administrators don't transition all servers at once to Exchange Server 2007. The process is carried out piecemeal, with phased migrations accounting for more than 59%. Only 41% of migration projects are fully deployed at once -- making a total and immediate switch to Exchange Server 2007.
A sudden shift to a new platform can be problematic. A phased approach allows IT professionals to streamline the deployment process and work out the kinks of a new system while minimizing the impact of disruptions to users. Total enterprise-wide migrations to a new platform are usually considered only when there is a wealth of lab testing and in-house expertise to support the move.
Roadblocks and aggravations
While a migration to Exchange Server 2007 is certainly within the talents of many IT professionals, the migration process presents its share of time-consuming challenges and roadblocks. We asked 566 IT professionals which aspect of the Exchange Server 2007 migration took the most time, and 26% reported that testing, verifying and optimizing the new installation took the most time. About 16% noted that configuring Exchange Server 2007 for the new environment was the most time consuming, while almost 13% noted that more time was spent preparing the environment for Exchange Server 2007, such as preparing Active Directory.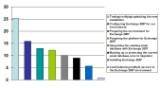 Figure 5. Time-consuming aspects of migrating to Exchange Server 2007
Other concerns could also take significant time, and 9% (51) of professionals spent the most time backing up or protecting the current email database prior to migration. Another 5.7% reported the actual installation of Exchange Server 2007 (e.g., preparing or creating cluster nodes) took the most time.
Tasks that took the most time weren't always the most difficult, though many of the principle issues ranked similarly. Testing, verifying and optimizing the new Exchange Server 2007 installations was difficult for about 23%, while about 21% struggled with configuring Exchange Server 2007 for the new environment. Integrating the existing email database with Exchange Server 2007 only drew the ire of about 14% and more than 11% had the most trouble preparing the environment for Exchange Server 2007. Other tasks like backup, installation, platform preparation and load balancing were troublesome for less than 8%.
Luckett has run into additional migration issues that organizations should think about before a migration. "What should take most of the time is careful planning and design. This will, in most cases, significantly reduce the implementation time," he said. "The state and overall health of the existing environment will be the biggest factor in how much time and how difficult the migration will be."
The migration experience in review
Significant platform migrations can keep systems administrators awake at night, and problems can easily expand when the project involves a mission-critical application. However, the majority of survey respondents confidently tackled migration to Exchange Server 2007.
On a scale of 1 to 10 -- where 1 is easiest and 10 is most difficult -- respondents ranked the migration to Exchange 2007 as "moderately difficult," with about 58% placing it between 5 and 7. Nearly 28% ranked the process between 1 and 4 (easy), while the remaining 14.4% ranked the experience between 8 and 10 (difficult).
Ultimately, most organizations reporting were satisfied with the results of the migration project. Out of 571 responses, almost 64% said the project met their expectations, 4.2% said claimed the migration fell short of their expectations. Thirty-two percent have yet to complete the entire migration project.
Dig Deeper on Legacy Exchange Server versions