Share this item with your network: BACKGROUND IMAGE: iSTOCK/GETTY IMAGES
Ensuring a painless migration to SharePoint 2010

iSTOCK/GETTY IMAGES
News
Stay informed about the latest enterprise technology news and product updates.
SharePoint planning tools abound -- just not from Microsoft
Microsoft axed its own SharePoint planning calculator, but IT shops have plenty of choices from third-party vendors that help with SharePoint Server 2010 capacity planning and analysis.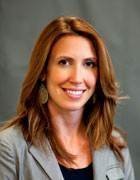 By
Microsoft no longer offers the free System Center Capacity Planner for SharePoint Server, but third-party vendors...
Continue Reading This Article
Enjoy this article as well as all of our content, including E-Guides, news, tips and more.
are stepping up with both free and paid-for planning and analysis tools to help administrators build and manage SharePoint 2010 environments.
Administrators relied on automation tools such as System Center Capacity Planner (SCCP), particularly for large SharePoint farms, because proper infrastructure planning is one of four factors that drive successful SharePoint deployments. The others are SharePoint governance, change management and user experience, according to Simeon Cathey, general manager for Neudesic LLC, a systems integration company and Microsoft Gold partner.
Microsoft discontinued the SCCP for SharePoint 2007 in February without explanation and said it would not offer the tool for SharePoint 2010. Instead, Microsoft referred customers to its SharePoint Products tech center for planning resources.
SharePoint capacity planning: Who's got what
But there are a few freebie SharePoint tools on the Web for capacity planning and cost estimates.
Hewlett-Packard offers a free SharePoint 2007 and 2010 sizer tool to help administrators determine server and storage configurations with detailed, customizable server and storage. Users input data, and that information is combined with built-in defaults to determine optimal configurations based on SharePoint deployment best practices. Of course, the tool gives users a bill of HP materials and pricing, just in case they want to spend some money on HP gear.
A Microsoft SharePoint technology provider, Bamboo Solutions, out of Reston, Va., has both free tools and ones you can buy, including a free SharePoint Price Calculator that should be updated for SharePoint 2010 within the year.
For additional functionality, two SharePoint Server 2010 tools became available this month that aren't free.
Idera, a Houston-based provider of tools for Microsoft SQL Server, SharePoint and PowerShell management and administration, launched a SharePoint 2010 performance monitoring and capacity planning tool called SharePoint Diagnostic Manager this month.
The Diagnostic Manager is software that IT pros download and use at their own site to monitor multiple Microsoft Office SharePoint Server farms (versions 2007 and 2010) from one console. It provides continuous monitoring and performance data that is collected into a database and can be used to plan future SharePoint deployments.
Unlike some other SharePoint tools, Diagnostic Manager can also be accessed when SharePoint servers are down, said Julia Ito, director of SharePoint products at Idera. Prices for the Diagnostic Manager start at $995 per server.
Azaleos, a managed services provider for Microsoft products based in Seattle, introduced a SharePoint Deployment Calculator on Tuesday that's available as part of the company's consulting services.
The Azaleos SharePoint calculator uses 25 input factors including the number of users, MySite usage plans, deployment type, user quotas. It uses Search to model growth, infrastructure sizing and capacity frameworks for Content, Search, MySites, Foundation Services, Standard Server, Enterprise Server and Administration.
The tool is available as part of the Azaleos SharePoint Assessment, a one day consultation that starts at $2,500, or the Azaleos SharePoint HealthCheck, a multiple day assessment that starts at around $5,000.
Administrators can plan a SharePoint environment without these tools and services using SharePoint capacity management and sizing information on TechNet, white papers and SharePoint site planning worksheets, but it takes much longer and isn't always realistic for large enterprises with limited IT staff.
But IT pros in small shops can plan their SharePoint environments using Microsoft's guidelines, which are useful for small companies that fit the profiles in those guidelines, said Rob Helm, a SharePoint analyst for the Kirkland, Wash.-based independent analysis firm Directions on Microsoft.
While worksheets, guidelines and calculator tools can be a great help, "no tool can replace having someone with experience sitting in the driver's seat making the right topology and configuration decisions," Neudesic's Cathey said.
Helm added that IT pros will be able to offload the capacity planning burden entirely with Microsoft SharePoint 2010 Online services when it becomes available sometime this year. SharePoint 2010 is already offered as a hosted service from providers such as Intermedia.
Let us know what you think about the story; email Bridget Botelho or follow @BridgetBotelho on Twitter
Dig Deeper on SharePoint administration and troubleshooting