Share this item with your network: BACKGROUND IMAGE: iSTOCK/GETTY IMAGES
Software-defined networking (SDN) may face obstacles in data center adoption

iSTOCK/GETTY IMAGES
News
Stay informed about the latest enterprise technology news and product updates.
Windows 8 features: The good, the bad and the ugly
With the release of Windows 8 comes a raft of new features and considerations. Find out the good, the bad and the ugly.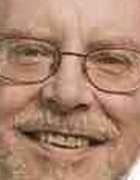 By
With the recent launch of Windows 8, Microsoft has a wagon full of gold to chase—and it hopes to come out victorious.
Microsoft's new desktop and tablet OS boasts touch-screen capabilities and greater integration as well as a raft of other Windows products. But the company's new "Better Together" cloud strategy is at best ambitious and at worst an invitation to a host of new enterprise IT problems that the company has yet to address.
The Good
For years, Microsoft has claimed that its software works "better together," including combinations of Windows clients, Windows servers and other products.
This time around, the sales pitch is more extensive.
Part of that pitch is based on the argument that Windows 8 and Windows Server 2012, which shipped in September, share much of the same code base. In addition, the new Windows server and client are designed to embrace Microsoft's Azure cloud computing platform in a big way. It's possible that these re-engineered products will finally work better together.
But despite Microsoft's aggressive approach on multiple fronts, the company still has a long way to go to establish itself as a major player in the cloud, particularly as it fights to undercut competitors such as Amazon.com and VMware.
"Better together? The premise is going to have to be tested. ... These things are never seamless," said Ajit Kapoor, principal and managing director of The Kapoor Group, a global consultancy in Orlando, Fla.
The Bad
Then there's the issue of convincing IT shops to migrate to Windows 8.
First, say analysts and users, IT needs to demonstrate to management that the cost of replacing aging PCs and laptops with new units that have touch-sensitive displays is worth the added capital investment and will yield competitive advantages for the business down the road.
One of the most nettlesome issues around migrating users is likely to be the cost to retrain employees from the familiar Windows user interface (UI) of more than 25 years to Windows 8's new UI, which was originally designed for smartphones and tablets.
In addition, the switch will require retraining some technical staffers, not to mention having to support two systems for several years during the transition.
The Ugly
Chief among Microsoft's frustrations over the years are its dual quests to dominate the phone operating system and touchscreen user-interface arenas. These are prime areas where Apple has reaped billions. Unfortunately for Microsoft, it was too early to the market, and the world is quickly evolving into a mobile society where many actions are conducted via a gesture or the push of a virtual button.
Despite decades of investment in developing those technologies and products around them, Microsoft's market results have rarely verged above single digits. The company is hoping that's about to change. However, it has also riled some of its hardware partners by introducing its own touch-enabled tablet—dubbed the Surface—that competes with partner products.
Topping it all off is the new Windows look and feel—dubbed the modern UI—with its live, touch-enabled tiles. Microsoft has continued a two-decade long technology initiative to have all its products feature the same UI, whether it's a smartphone, a tablet computer, a desktop or laptop computer, or even a cash register.
Still, many user advocates remain skeptical.
"People are going to come to Windows 8 very slowly," said Carl Von Papp, a computer instructor and Windows 8 beta tester at Bellevue College in Bellevue, Wash. "Everything is different."
That leaves the lingering fear that IT will do the same thing it did with Windows Vista: order new machines that don't need extra hardware and have them downgraded to run Windows 7. In the world of IT, that could easily get ugly.
Dig Deeper on Windows client management