IT pros size up new Microsoft CEO Satya Nadella with a critical eye
Microsoft's new CEO Satya Nadella brings technical expertise to the helm, but can he provide a roadmap that offers IT pros reason for optimism rather than continued frustration?
Microsoft has officially handed the reins to Satya Nadella, a vastly different leader who IT admins hope can reenergize Microsoft's technical strategies.
Nadella's background as an engineer and technology strategist brings a new line of thinking to the CEO position previously held by Steve Ballmer, who had a business background.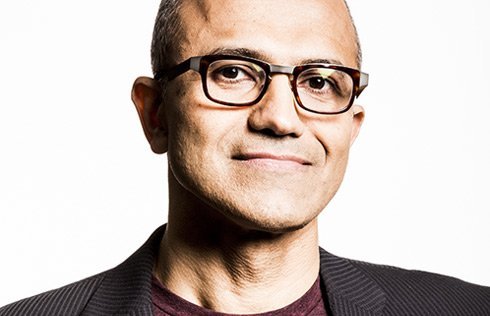 Some IT industry insiders think Nadella could open the door to fresh ideas about Microsoft's cloud services and mobile device strategies, but remain dubious.
"The opportunity is there for some new approaches, but I am not confident this is the man to do it," said Mike Drips, a project manager with Wipro, specialists in IT services, technology consulting and system integration with large IT organizations. "Some say the fact he has headed up Microsoft's cloud organization is a good thing, but look at how fractured that strategy has been for the last four or five years."
Some are optimistic that Nadella can improve Microsoft's fortunes, particularly in the cloud computing arena.
"The appointment of Satya Nadella speaks volumes for Microsoft," said Kevin Schwartz, chief technology officer of Clear Creek Independent School District, of League City, Texas. "They obviously made an investment in the future, knowing that cloud services and applications are inevitable and imminent."
In Nadella's first meeting with customers and partners this week, he reinforced Microsoft's long-term commitment to IT.
"IT control matters a lot," Nadella said during a 15-minute webcast. He stressed that Microsoft will enable end users with the functionality they need and provide IT the capabilities required for retaining device management control, such as endpoint security.
He will be the company's third CEO in its 38-year history, replacing Ballmer. Microsoft co-founder Bill Gates will now serve as a technology adviser and step down from his decades-long role as chairman. Gates will be replaced by John W. Thompson, who headed the CEO search.
Can Nadella right Microsoft's cloud, mobile ship?
Nadella has worked on long-term businesses that Microsoft wanted to build share on, said Robert Helm, managing vice president of research for Directions on Microsoft, a Kirkland, Wash.-based IT consulting organization.
"Now you have someone like that in the CEO position so there is a more coordinated technical decision-making [in place,]" he added.
Nadella however, needs to articulate a clearer vision of where the company is going and how it will execute.
"I am generally positive about an internal candidate getting hired and am cautiously optimistic," said Mark Eisenberg, a Boston-based IT consultant and former member of Microsoft's Azure team. "He's a smart guy but I am looking to see if has the skill set that lets him identify the problems they have out in the field and what his solution is going to be."
Part of the problem Microsoft has had in selling Azure, and its cloud vision in general, is its sales force is often not on the same page as the rest of the organization, sometimes sending mixed messages to users about the product's positioning, one source said.
"[Microsoft's sales force] never explained Azure. They just plopped it down in front of their big customers and they said, 'no that is not what we want,'" said one consultant who requested anonymity. "So Microsoft just started to change the product into something their users wanted. [Nadella] will have to show more leadership than that."
Indeed, Nadella's appointment enables Microsoft to address areas that suffer from flat growth.
"The good news for Microsoft is they have a strong base for the Windows Server market place," said Peter ffoulkes, research director at 451 Research in New York, noting his research shows Microsoft garners about 60% of server deployment in business.
"Microsoft has opportunities and [Nadella can] put a stamp on the company, address the flat areas and win back the customer business and confidence," he said.
Despite Nadella's extensive cloud experience, Microsoft's mobile initiative will test Nadella's mettle. The company's Surface tablets brought in nearly $900 million in revenue during its last quarter and Microsoft's recent $7.2 billion acquisition of Nokia places the company in a distant third for smartphones.
However, compared to the success of Apple Inc.'s iOS and Google Inc.'s Android-based devices in both the consumer and enterprise segments, it's clear Microsoft is still playing catch up.
"[Nadella] has driven success in their current enterprise business and current core markets, and now he's tasked with driving Microsoft's future growth," said Chris Hazelton, research director for mobile and wireless at 451 Research. "The big [question] is mobility and that's something Microsoft has struggled on for the device side."
It will be interesting to see how Nadella meshes Microsoft's hardware stake for Surface, Nokia, and Xbox, said Schwartz, adding that any other appointment would have shown an anchor in the past, or worse.
"Mobile and cloud go together," he said. One of the keys to Nadella's success will be in choosing the right executives to handle strategically critical product lines, if not whole divisions, particularly those that are not faring well, Eisenberg said.
"One of the things a CEO has to do is find those people he can trust to run the critical parts of the operation, especially those that are not their suit. But as important as hiring is, the first thing I want to see is who he fires," Eisenberg said.
Some of that hiring and firing could be influenced by Gates, who is back into the day-to-day operation of the company for the first time in over five years. The extent of Gates' specific duties as a technical adviser to Nadella is unclear.
Gates has clearly given his blessing to the decision to appoint Nadella, saying there is no better person to lead Microsoft in this time of transformation for the company than Nadella.
Corporate VP Scott Guthrie will take over Nadella's role as head of the cloud and enterprise group.
Dig Deeper on Windows administrator jobs and training