A closer look at Outlook 2013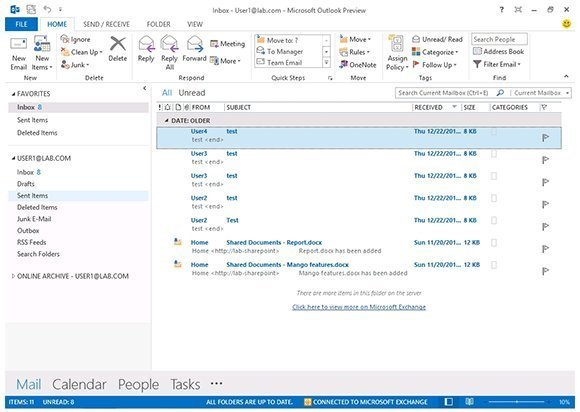 Source:
Contributor screenshot
If you prefer the older style Outlook interface -- with the fully visible folder names -- you can easily expand the pane on the left side of the interface to make them visible. When you do, links for Mail, Calendar, Contacts (now called People) and Tasks appear at the bottom of the interface just above the blue bar.
The blue bar also lists how many items exist in the currently selected folder, as well as how many of those items are marked as unread.
View All Photo Stories