A closer look at Outlook 2013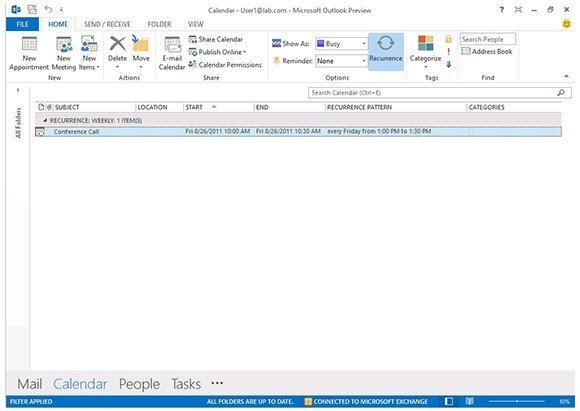 Source:
Contributor screenshot
Here's a look at the default Outlook 2013 Calendar view. As you can see, Outlook 2013 displays a list of calendar items rather than a traditional monthly calendar. The Outlook 2013 ribbon provides all the usual icons for setting up meetings, appointments and calendar items.
As you can see, my Outlook calendar lists a past conference call. I like that it's easier to read because the item description is not cut off as it would be in the usual monthly format setup. 
View All Photo Stories