A closer look at Outlook 2013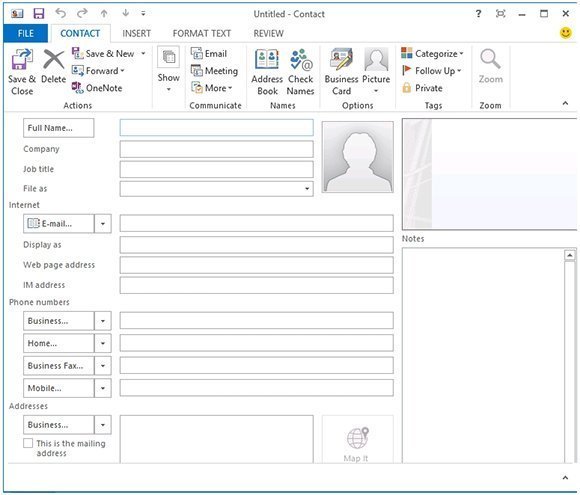 Source:
Contributor screenshot
This is the screen you'll see when creating Outlook 2013 contacts. Not much has changed since Outlook 2010, aside from aesthetics. One button here that I don't think people use enough is the Check Names button. It's useful because it prevents users from accidentally entering email addresses incorrectly.
When you begin populating an Outlook 2013 contact, you'll notice that Outlook automatically creates a business card. Additionally, there is a "Map It" button that becomes available after you've entire the email address
View All Photo Stories