A closer look at Outlook 2013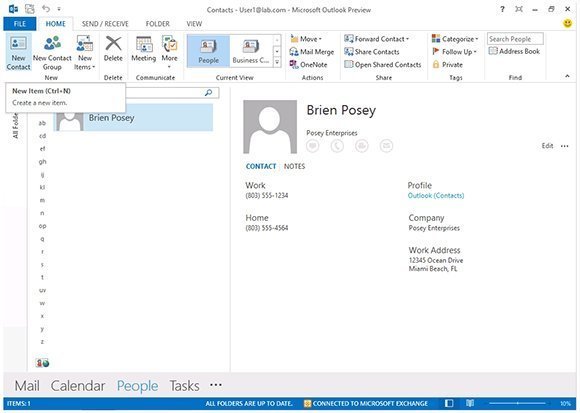 Source:
Contributor screenshot
Here's a look at the Outlook 2013 People view. As mentioned in a previous slide, this has replaced the Outlook Contacts view. Aside from a cleaner look than previous versions of Outlook, there are also icons available that let you reach your contact via email or through Microsoft Lync via instant messaging or a phone or video call -- as long as Lync is enabled, of course.
View All Photo Stories