A closer look at Outlook 2013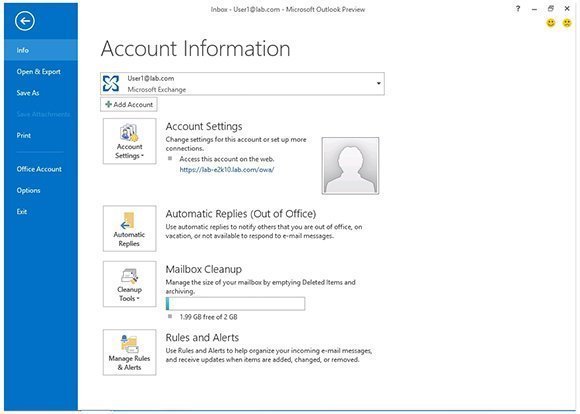 Source:
Contributor screenshot
The Outlook 2013 Account Information screen is where you will manage Outlook 2013 account settings. This screen actually looks much like it did in Outlook 2010 and this is where you can configure automatic replies if you're out of the office. Users can also clean up their Outlook mailboxes here and set specific rules and alerts to more efficiently organize incoming mail.
View All Photo Stories