A closer look at Outlook 2013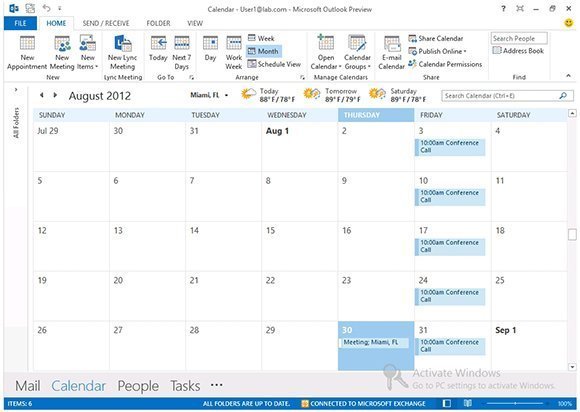 Source:
Contributor screenshot
Here is an adjusted view of the Outlook 2013 Calendar screen. An interesting feature here is that there is a weather report located above your Outlook 2013 calendar. If you travel a lot, you can configure the Outlook 2013 weather report to keep track of the weather conditions in multiple cities.
More on Outlook 2013 and Exchange 2013:
View All Photo Stories