Recapping the year in Windows, looking ahead to 2011
Consultant and author Jonathan Hassell calls in to discuss the past year in IT and previews what's to come for Windows and other Microsoft technologies.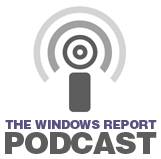 If you had to choose one word to describe the past year in IT, "cloud" would probably be at the top of the list. But while advancements in cloud computing for Windows Azure and other Microsoft technologies are sure continue in 2011, it's only the start of what's on tap for the coming year.
For example, the first service pack (SP1) for Windows 7 and Server 2008 R2 could be out by January with new features like Dynamic Memory for Hyper-V and RemoteFX. But with R2's popularity already high, could the update have a greater affect on desktop upgrades in 2011? And speaking of the client side, Windows Phone 7 is now available and could start carving out its own piece of the mobile enterprise management pie as well.
In this edition of The Windows Report Podcast, IT author and consultant Jonathan Hassel calls in to discuss these topics and more, with thoughts on what the cloud-heavy theme of 2010 could mean for Windows technologies (and users) next year.

You can follow SearchWindowsServer.com on Twitter @WindowsTT.