Evaluate
Weigh the pros and cons of technologies, products and projects you are considering.
What is Windows Server 2008's impact on an Exchange 2007 migration?
Before installing Exchange 2007 SP1 on Windows 2008, learn about Windows 2008 features and deployment concerns that will impact your Exchange migration.
With the recent release of Windows Server 2008 and Exchange Server 2007 Service Pack 1 (SP1), organizations are reevaluating their Exchange 2007 migration plans. In this podcast, Microsoft Exchange MVP Richard Luckett outlines the benefits and drawbacks of installing Exchange 2007 SP1 on a Windows 2008 operating system.

Download this free guide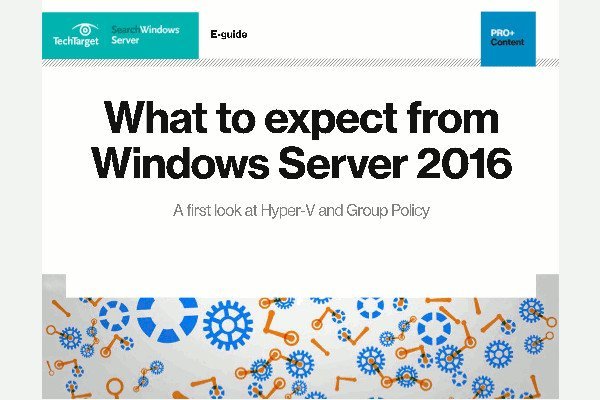 Download: A first-look at Hyper-V and Group Policy in Windows Server 2016
Access this complimentary guide to learn how Group Policy and Hyper-V features and capabilities have changed in Windows Server 2016, and discover the key networking, security, and storage benefits these changes offer.
He not only highlights Windows Server 2008 features -- such as improvements in Active Directory, disk management and storage -- that will entice Exchange administrators, but he also discusses deployment concerns associated with an Exchange 2007 and Windows 2008 scenario. You'll also learn more about the Hyper-V platform, a Windows 2008 feature that will allow for potential virtualization of Exchange 2007 servers, and failover clusters (previously known as server clusters), which provide critical Exchange performance enhancements.
Click the play button to listen to this expert podcast, which details Windows Server 2008's impact on an Exchange Server 2007 migration. (Time: 14:58)
---
More on Exchange 2007 migration and Windows 2008:
Dig Deeper on Legacy Exchange Server versions