A look at Microsoft's Outlook Social Connector
Outlook Social Connector is a new feature in Outlook 2010 that aggregates information from social networking sites and displays it alongside email messages from Outlook contacts.
Microsoft recently introduced an Outlook add-in called the Outlook Social Connector, which aggregates information from multiple social networking sites such as Facebook and displays the information alongside your email in Outlook. This tool allows you to can see your email messages and social networking information in one place.
The Outlook Social Connector doesn't only display social networking content; it also keeps Outlook synchronized with various social networking sites. For example, suppose that you have a friend who you communicate with through both Outlook and LinkedIn and he updates his LinkedIn profile with a new phone number. The Outlook Social Connector will detect the change and automatically update your Outlook contact list.
The Outlook Social Connector will be included in Outlook 2010, but Microsoft also offers the Outlook Social Connector beta for Outlook 2003 and Outlook 2007. This beta is not compatible with Microsoft Outlook 2010.
Installing the Outlook Social Connector is simple and straightforward on a physical server; complications did occur when installing it on a virtual machine. After the installation process is complete, Outlook will prompt to install a social network provider. This is a component that establishes the connection between Outlook and the social networking site. Currently, there are separate providers available for LinkedIn and MySpace. Microsoft is developing providers for Facebook and Windows Live, but they aren't available for download yet.
The Outlook Social Connector is designed primarily for those who use social networking sites, but it can be handy even if you never link the connector to another site. As an example, I've installed the Outlook Social Connector but haven't attached it to a social networking site. When you open an Outlook email message, the Outlook Social Connector interface appears beneath It (Figure 1).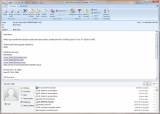 Figure 1.The Outlook Social Connector appears beneath open email messages.
The interface's default view displays all recent interaction with the person whose message I opened. In this case, Outlook shows a meeting request and recent email exchanges.
The Outlook Social Connector also displays the person's photo and several icons. You can use these icons to change the way that the aggregate information is displayed. For example, you can view recent email messages, only messages with attachments or scheduled meetings.
Clicking on the Activities and Status Updates icons displays social networking information about sender. The Activities icon displays news feeds and RSS articles about the sender; the Status Updates icon displays the sender's most recent status updates.
The Outlook Social Connector is also exposed when you compose a message or when you view someone's contact information through Outlook. Going to your calendar and clicking on a meeting also displays social networking information for meeting attendees (Figure 2).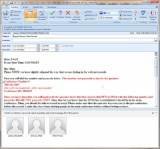 Figure 2. Outlook displays social networking information for each attendee when you click on a meeting.
About the author: Brien M. Posey, MCSE, is a five-time recipient of Microsoft's Most Valuable Professional (MVP) award for his work with Exchange Server, Windows Server, Internet Information Services (IIS), and File Systems and Storage. Brien has served as CIO for a nationwide chain of hospitals and was once responsible for the Department of Information Management at Fort Knox. As a freelance technical writer, Brien has written for Microsoft, TechTarget, CNET, ZDNet, MSD2D, Relevant Technologies and other technology companies. You can visit Brien's personal website at www.brienposey.com.
Do you have comments on this tip? Let us know.