 BACKGROUND IMAGE: iSTOCK/GETTY IMAGES
Problem solve
Get help with specific problems with your technologies, process and projects.
ActiveSync support in Windows 8 helps Exchange shops control BYOD
Windows 8 and Windows RT lean on an old friend for Exchange connectivity. It improves Exchange mailbox security on tablets, making BYOD more feasible for Exchange orgs.
Windows 8 is one of Microsoft's most highly anticipated product releases in several years. The OS not only runs on Intel-powered desktops and laptops, but also on ARM-based tablets and smart phones running under Windows RT. Administrators will surely be asked to support Exchange Server connectivity on both Windows 8 and Windows RT devices, so it might be wise to understand available connectivity options before these OS's are dropped in your lap.
ActiveSync integration with Windows 8 and Windows RT
Considering you'll have the option to install Outlook 2010 onto desktop and tablet versions of Windows 8 and Windows RT, you might think that Microsoft Outlook would be the preferred method for connecting Windows 8 to Exchange. Windows 8 will actually offer native support for Microsoft Exchange ActiveSync.
Look at Figure 1 and you'll see the Windows 8 Start screen and its Messaging tile. Email is directly accessible through this tile, even if Outlook is not installed on the system. This functionality is similar to how Windows Phone 7 works.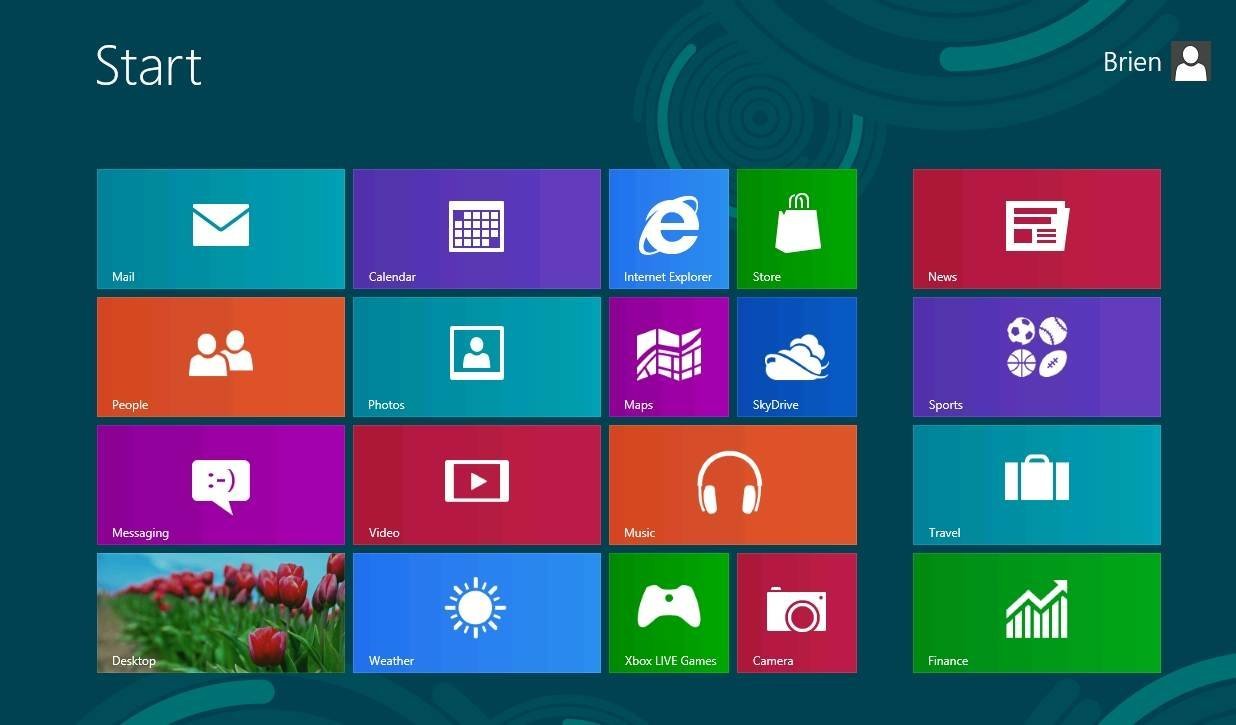 Figure 1. Windows 8 contains a live Messaging tile to access Exchange email.
Click on the Messaging tile and you'll be prompted to enter your email address and password. Thanks to the Autodiscover service, you should be connected to your Exchange mailbox immediately.
The ActiveSync addition: What it means for BYOD
It's easy to think of ActiveSync connectivity in Windows 8 as just another way to connect users to their mailboxes. In actuality, ActiveSync connectivity paves the way for organizations to support Windows 8 PCs and Windows RT tablets in BYOD scenarios.
Consider what's involved in connecting a user's personal Windows 7 PC to Exchange Server. The easiest way to do so is with Outlook Anywhere or Outlook Web App (OWA), right? These options will still exist in Windows 8, but ActiveSync is a much more appealing option.
If you stop and think about it, Outlook Anywhere and OWA are both somewhat lacking. Although both allow users to connect to their Exchange mailboxes, neither ensures that the user's computer is configured securely.
In contrast, if a user connects to Exchange via ActiveSync, the same ActiveSync mailbox policies that you've implemented for Exchange and mobile device management also apply to the user's Windows 8 PC or Windows RT tablet. This allows Exchange admins to enforce a certain level of security on user-owned Windows 8 and Windows RT devices.
Not only does Exchange ActiveSync let administrators enforce ActiveSync mailbox policies on user-owned Windows 8 and Windows RT devices, but it also allows for remote wipes if a user's tablet is lost or stolen.
While researching this tip, I attempted a remote wipe against a machine running a beta version of Windows 8. Unfortunately, a bug prevented the remote wipe from working correctly. I've heard rumors that you will be able to remote wipe the Messaging app, while leaving everything else intact; this would certainly be a great feature.
The Messaging live tile in Windows RT also reflects the current state of the user's mailbox in real time. Similar to Windows Phone 7, the tile reflects the total number of new messages in the user's inbox. The tile also displays the sender and subject line for the most recent message, giving users a quick and easy glimpse at what may or may not be an important message.
ABOUT THE AUTHOR:
Brien Posey is an eight-time Microsoft MVP with two decades of IT experience. Before becoming a freelance technical writer, Brien worked as a CIO for a national chain of hospitals and healthcare facilities. He has also served as a network administrator for some of the nation's largest insurance companies and for the Department of Defense at Fort Knox.