Manage
Learn to apply best practices and optimize your operations.
An Exchange Online administration primer for Office 365 newbies
Don't wait until it's too late. Become familiar with the basics of Microsoft's Exchange Online administration prior to making the move to Office 365.
As more companies consider Microsoft Office 365, decision makers and IT pros may be curious as to how Exchange administration will change. Office 365's Web-based interface differs from what Exchange administrators see today, but it should be no trouble for them to navigate.
Directory synchronization between Office 365 and on-premises deployment
If an organization decides to migrate to Office 365 and already uses Active Directory in the enterprise, the first task is to synchronize both directories.
Not only is directory synchronization important when making the move to Office 365, but it is also crucial for long-term coexistence between on-premises and cloud-based environments. The only time an organization does not need to synchronize its directories is when it's launching Office 365 without a legacy directory on-premises and there is no need to migrate any mail or data.
The most important thing to know about directory synchronization is that the process is one-way. Objects and attributes within your on-premises directory can be synchronized to the Office 365 directory, but not the other way around.
If an object is modified within the Office 365 directory, it will be overwritten by the Active Directory synchronization process.
Note: Microsoft recently released the 64-bit Office 365 Directory Synchronization tool.
The Exchange Control Panel in Office 365
In a typical on-premises Exchange 2010 installation, admins have three management tools: the Exchange Management Shell (EMS), the Exchange Management Console (EMC) and the Exchange Control Panel (ECP). The only tool that exists in a standalone Office 365 deployment is the Exchange Control Panel -- although there is the option to establish a remote PowerShell session with Office 365.
Anyone who has used the ECP knows that while it is useful, it is not comprehensive.
In Office 365, Microsoft extended the ECP beyond what's available in on-premises Exchange 2010 deployments. It has also created a Web front-end that is useful for performing several important management tasks.
Look at Figure 1 to see the primary Office 365 administration page. The console tree on the left includes a Management section, as well as the Users subsection. This is where Exchange administrators can create new Office 365 user accounts, delete existing user accounts and activate synced users.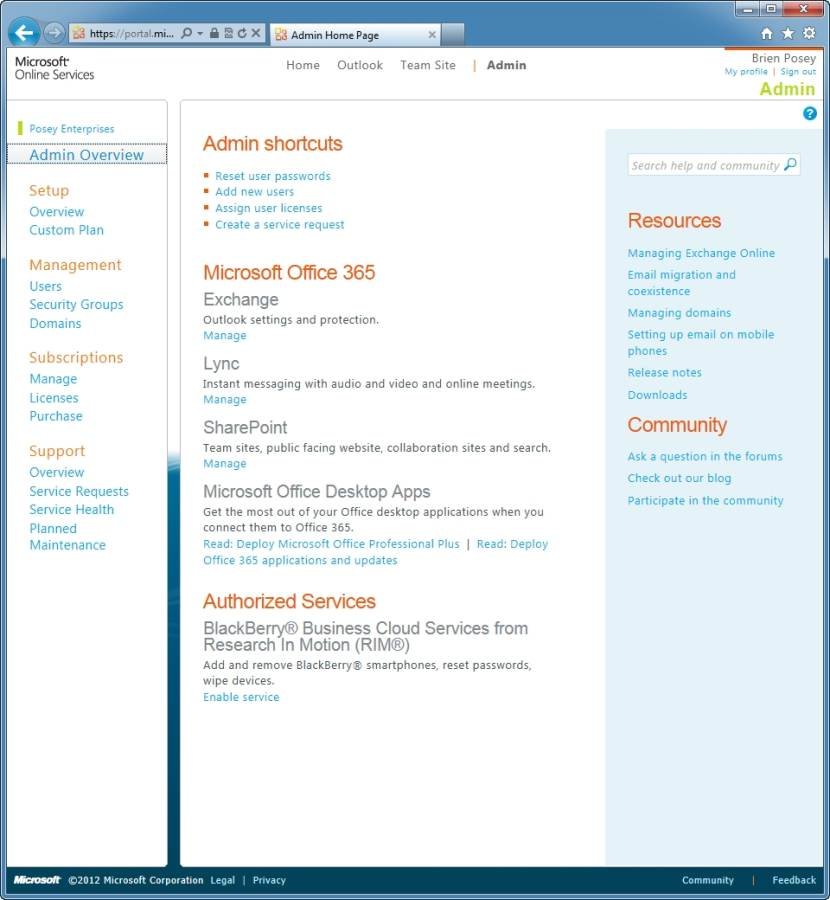 Figure 1. Have a look at the primary Office 365 administration page.
Though they look nothing alike, the Users page is similar to the Active Directory Users and Computers console. There are a few key differences however. For example, when a user account is created, an Exchange mailbox is created at the same time. See what the New User wizard looks like in Figure 2.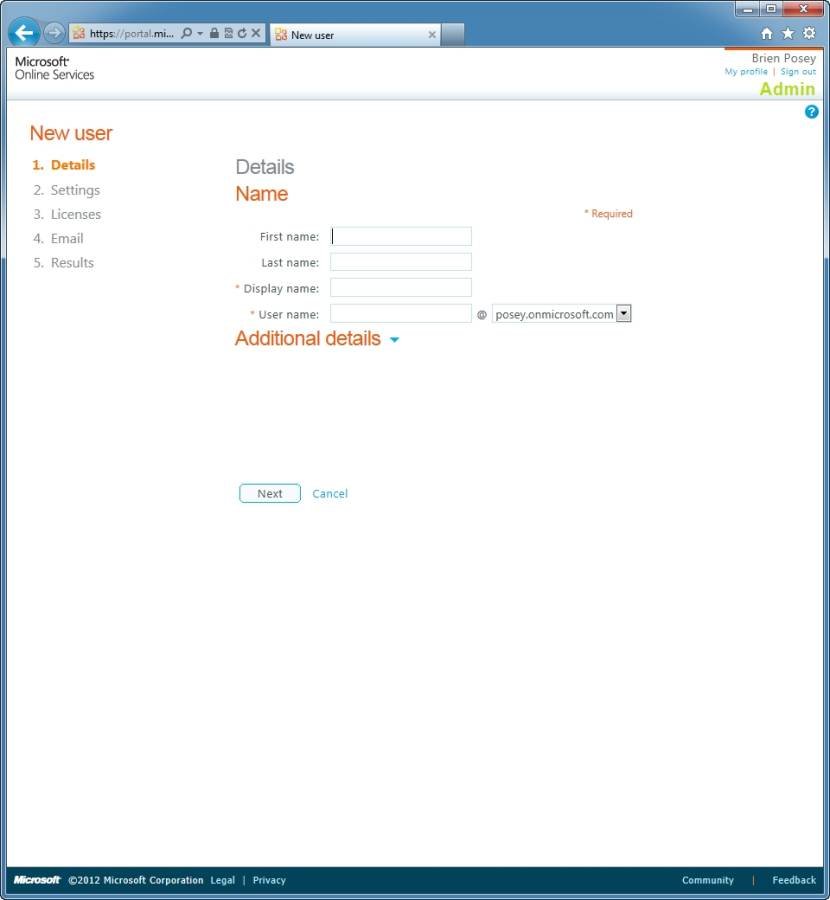 Figure 2. Have a look at the Office 365 New user wizard.
Although this is geared toward creating a single user account/mailbox, the interface also offers a bulk user-creation option. Just don't forget that your organization gets billed each month for each account you create.
Look back to Figure 1 and notice that the console's center pane contains a section labeled Office 365. There is a Manage link just beneath the word "Exchange" in this section. Click this link to open the ECP.
As mentioned earlier, the Office 365-version of the ECP offers much more functionality than what is offered with an on-premises Exchange 2010 deployment (Figure 3).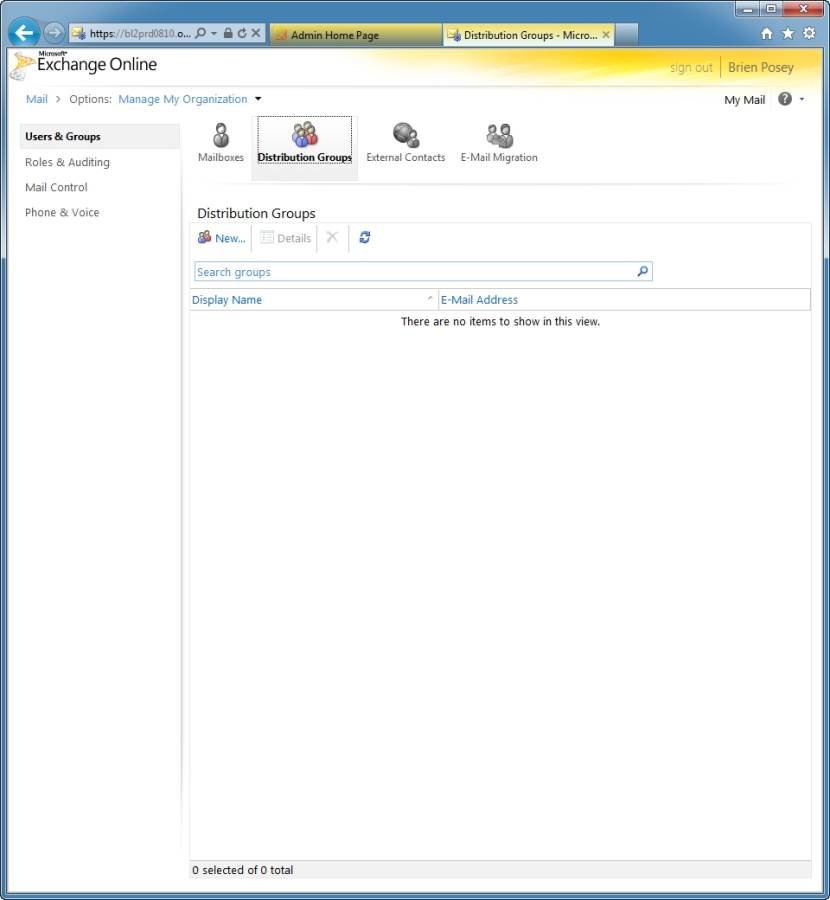 Figure 3. The Office 365 Exchange Control Panel offers much more than the Exchange 2010 on-premises Exchange Control Panel.
Use the Office 365 Exchange Control Panel to perform basic management tasks, such as:
Resetting passwords,
Managing contacts,
Creating role groups,
Managing role group membership,
Configuring transport rules,
Connecting domains to Forefront Online Protection for Exchange (FOPE),
Configuring retention policies,
Configuring journaling,
Configuring unified messaging dial plans,
Configuring UM IP gateways,
Configuring ActiveSync access and
Managing ActiveSync device policies
Office 365 offers additional Exchange Online administration help
Look back to Figure 1 and you'll notice that the Resources section contains a Managing Exchange Online link. Click the link and see the page shown in Figure 4. Microsoft describes how to perform various Exchange Online administration tasks in Office 365. There is even information on how to connect PowerShell to Exchange Online.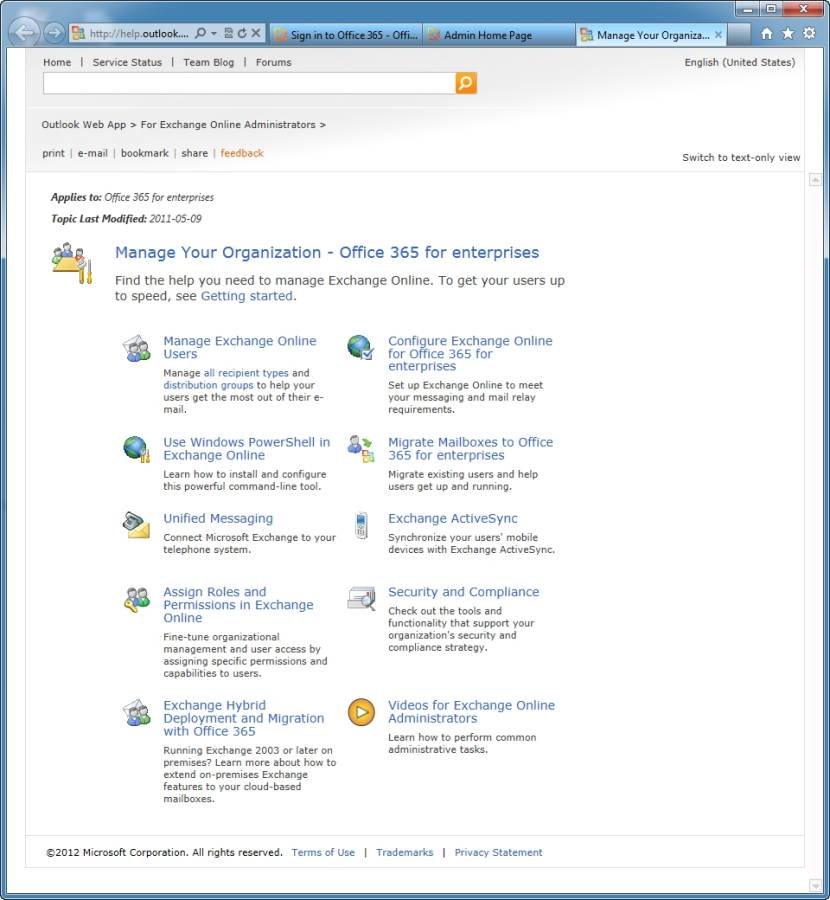 Figure 4. Office 365 explains each management task.
Office 365's Web-management interface is significantly different from what on-premises Exchange administrators are used to, but most experienced IT pros should be able to find their way around quite easily. The interface provides many commonly used management tasks and PowerShell-based management is also available when necessary.
ABOUT THE AUTHOR:
Brien Posey is an eight-time Microsoft MVP with two decades of IT experience. Before becoming a freelance technical writer, Brien worked as a CIO at a national chain of hospitals and health care facilities. He has also served as a network administrator for some of the nation's largest insurance companies and for the Department of Defense at Fort Knox.
Dig Deeper on Exchange Online administration and implementation